Camping Types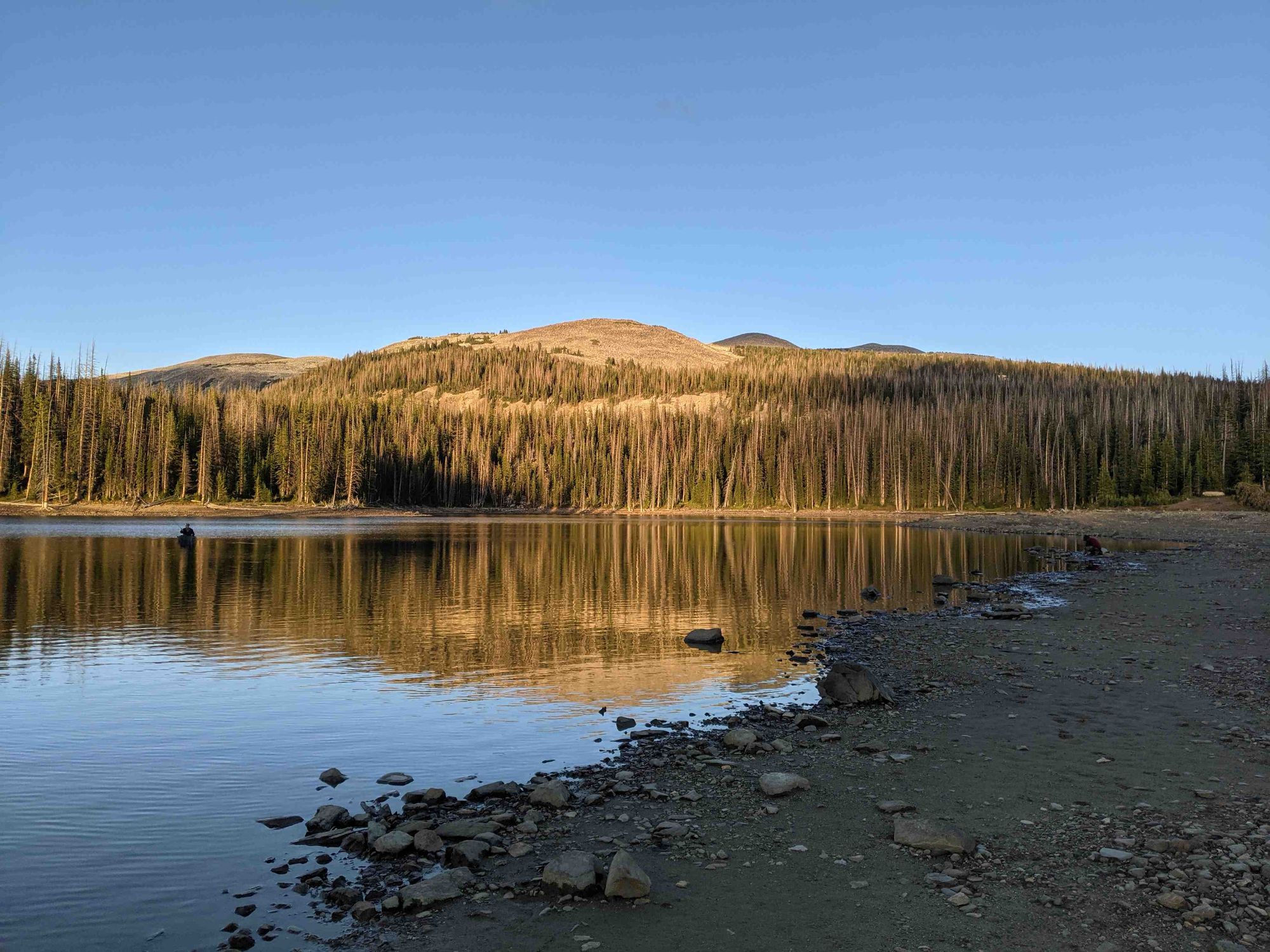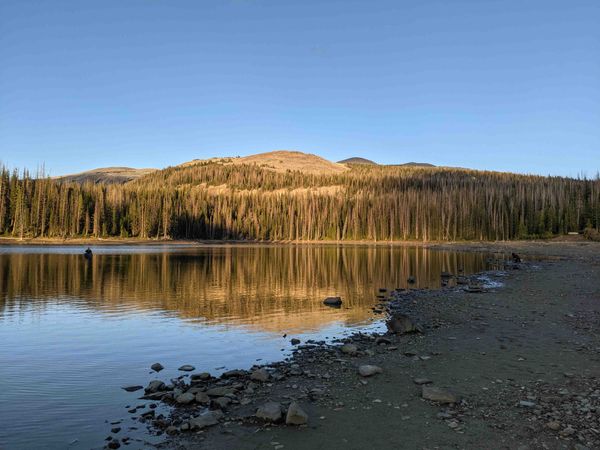 There are probably hundreds of articles on this across the internet, this is just my take.
There are 3 major categories of camping to me each with a few sub-categories therein:
Campground Camping
Dispersed Camping
Backpacking

Wilderness
Designated Site
For all options, always be sure to reference an appropriate map for the area and confirm with the owning agency (park, forest, or government agency) that your selected camping option is available and allowed.
Campground Camping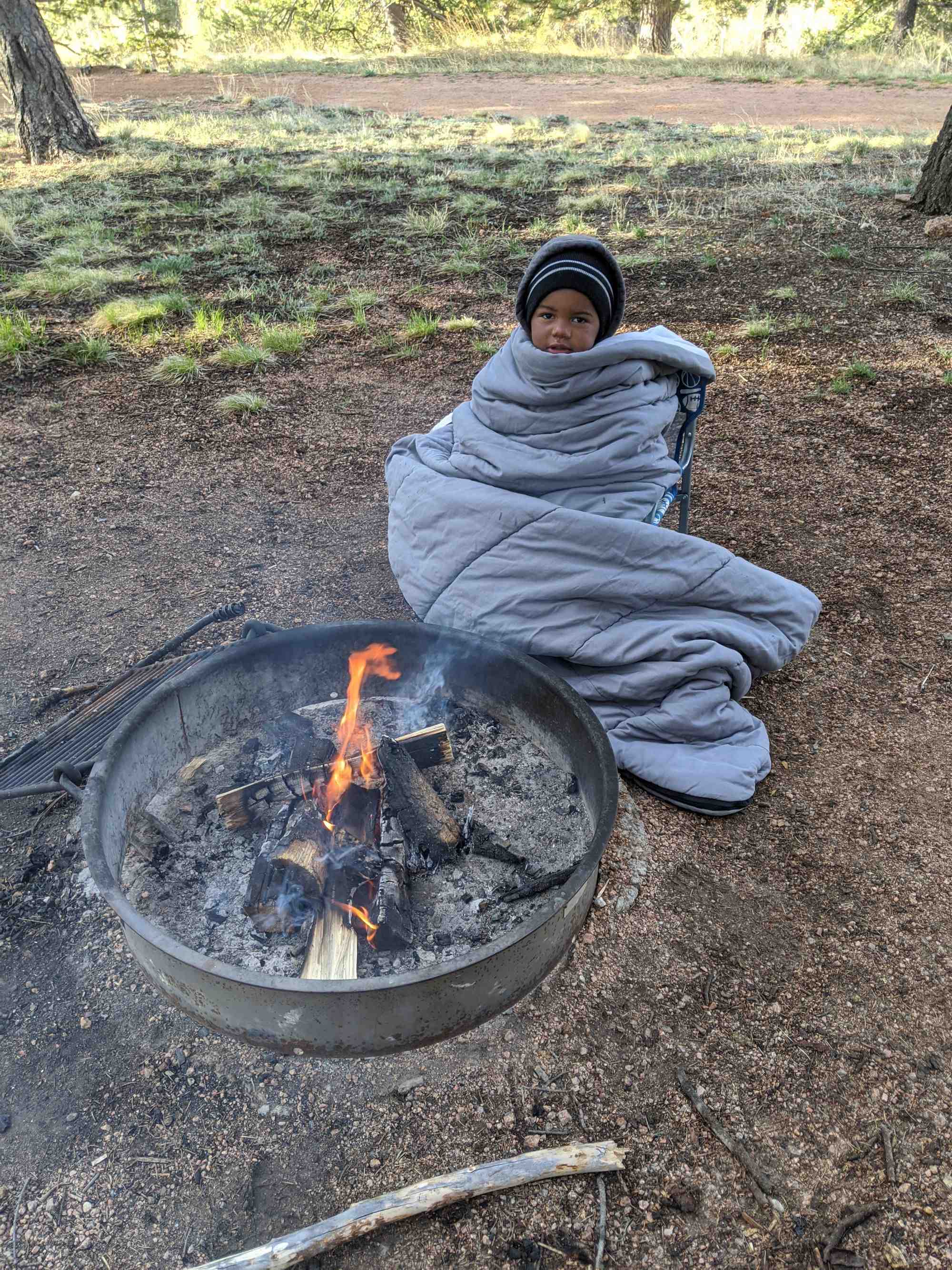 This is the version most people are familiar with. State Parks, National Parks, National Forests, and Private campgrounds exist all over the place. You pay a fee, and in return for that fee you get a nice flat spot to camp, usually a picnic table, a fire pit, often water, and a bathroom (ranging from a pit toilet to bath houses).
The drawback is that you have to pay. The location and quality of the campground will significantly impact the cost per night. The comforts are often nice, especially with kids.
At campground, you also have to deal with neighbors which could mean nothing or could involve someone running a generator or having a part into all hours of the night.
During fire restrictions, which in Colorado is a majority of the primary camping season, fires are only allows in permanent fire pits. As such, campgrounds become the only place you can have a campfire if that is a necessity for your camping experience.
Campgrounds often, is not always, are fully booked unless you snagged a spot super early in the season or are going during the week. That being said, many have designated walk-up only sites that are not reservable.
Recreation.gov is the best resource for finding campgrounds, at least out here. Is also indicates how many walk-up spots different campgrounds have. Your local area may have something different and State Parks systems often have their own process. Plan ahead and make reservations early in the spring to ensure you get the campground and spot you want.
Dispersed Camping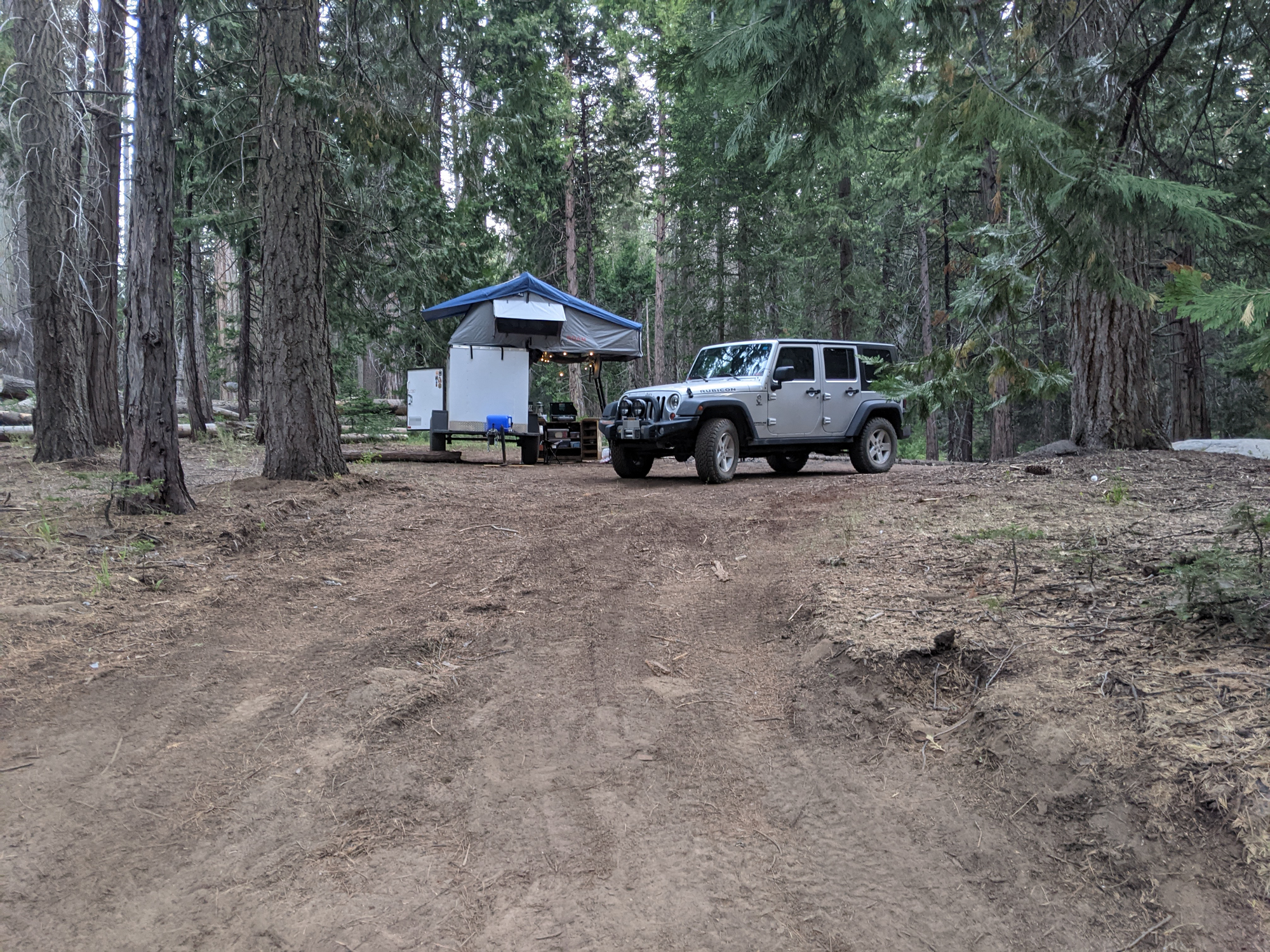 This is my favorite type.  While similar to campground camping, dispersed camping removes all the amenities of a campground. This camping involves finding a random spot off a forest road and setting up camp. No running water, no bathroom, and often, no (or many fewer) people.
The challenges here are accessibility as often high clearance 4x4 vehicles are needed (but not always). Also, more research is needed as you often won't know what the terrain is like or what campsite options you have until you arrive. Some dispersed camping areas are accessible by small cars and campers, others require modified vehicles and there is everything in between.
In most situations, dispersed camping areas have received at least moderate usage and therefore there are pretty well-defined sites even though they are not official or marked in any way other than likely a rock fire ring.
The other major benefit of dispersed camping is that it is free! The key here is that the lack of amenities means you have to plan much better and have everything you need. See this article for reference.
While dispersed camping, you are not likely to have neighbors just a few feet away, but what you might have is loud groups across the lake or up the road. Also, there is likely to be loud OHV activity and potentially people shooting guns in the vicinity.  That can all be a lot of fun during the day, but when people continue into the night, it can be a bit annoying.
One of the other major drawbacks is fire. For most of the season, while fire restrictions are in place, fires are not allowed while dispersed camping. Though you will see many people violating this rule. Be sure to check fire restrictions for your area and be respectful.
During the times that you are allowed to have a fire, rules dictate that only deadfall can be harvested for wood. Do not chop down standing trees.
Finding a spot is key. My current method for finding good dispersed camping spots is to:
Check out off-road maps for cool trails such as the CoTrex App or trailsoffroad.com.  These sites do not necessarily cater to dispersed camping but can give you a start on places to look.
Then I always head to the National Forest Motor Vehicle Use Maps MVUMS as they are the official document for where you can camp. They also note seasonal closure of roads which can be important information in the early season. Here is an example.
From there it is just a matter of looking for places you might like. If you like being near water, look for lakes on the map and roads nearby that allow camping. If you like to be above treeline or on top of a mountain, look at topo maps and then compare those high elevation areas to the MVUM.
Other dispersed camping options include BLM land which is prevalent in western states.
Backpacking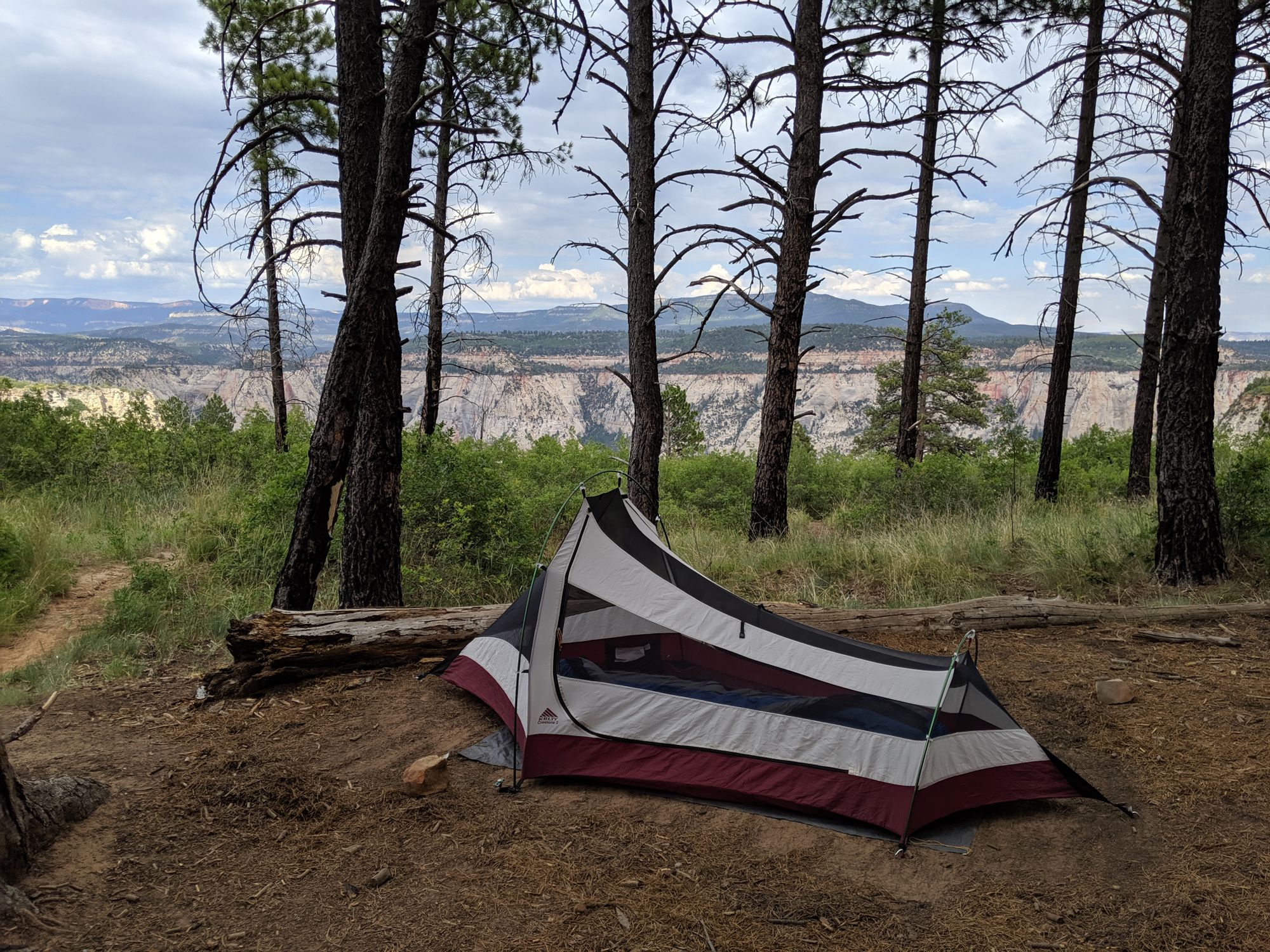 While you could backpack to/at campgrounds and dispersed areas, Backpacking typically refers to hiking into a wilderness area that is specifically designated to have no human trace; no roads, bathrooms, water, anything. These areas also usually require at least a little hiking.
Some wilderness areas do have designated sites and at-large camping is not allowed.
Other areas are wide open and up to the hiker to determine the best place to camp. Similar to Dispersed Camping, often sites while not designated are clearly seen by the presence of fire rings or flat clearings.
This is the most extreme form of camping. Similar to dispersed, you have to have all your supplies with you but unlike dispersed, you may not be near your car or a road to get help if things get dicey.
Wilderness areas are marked on most maps but also many National and State Parks have their own wilderness camping options.
Leave No Trace
Whichever camping option you choose, be respective and leave your campsite better than you found it.  Pick up trash that isn't yours. Pick up all your own trash. The fire pit is not a trash can.