Flying To The Coast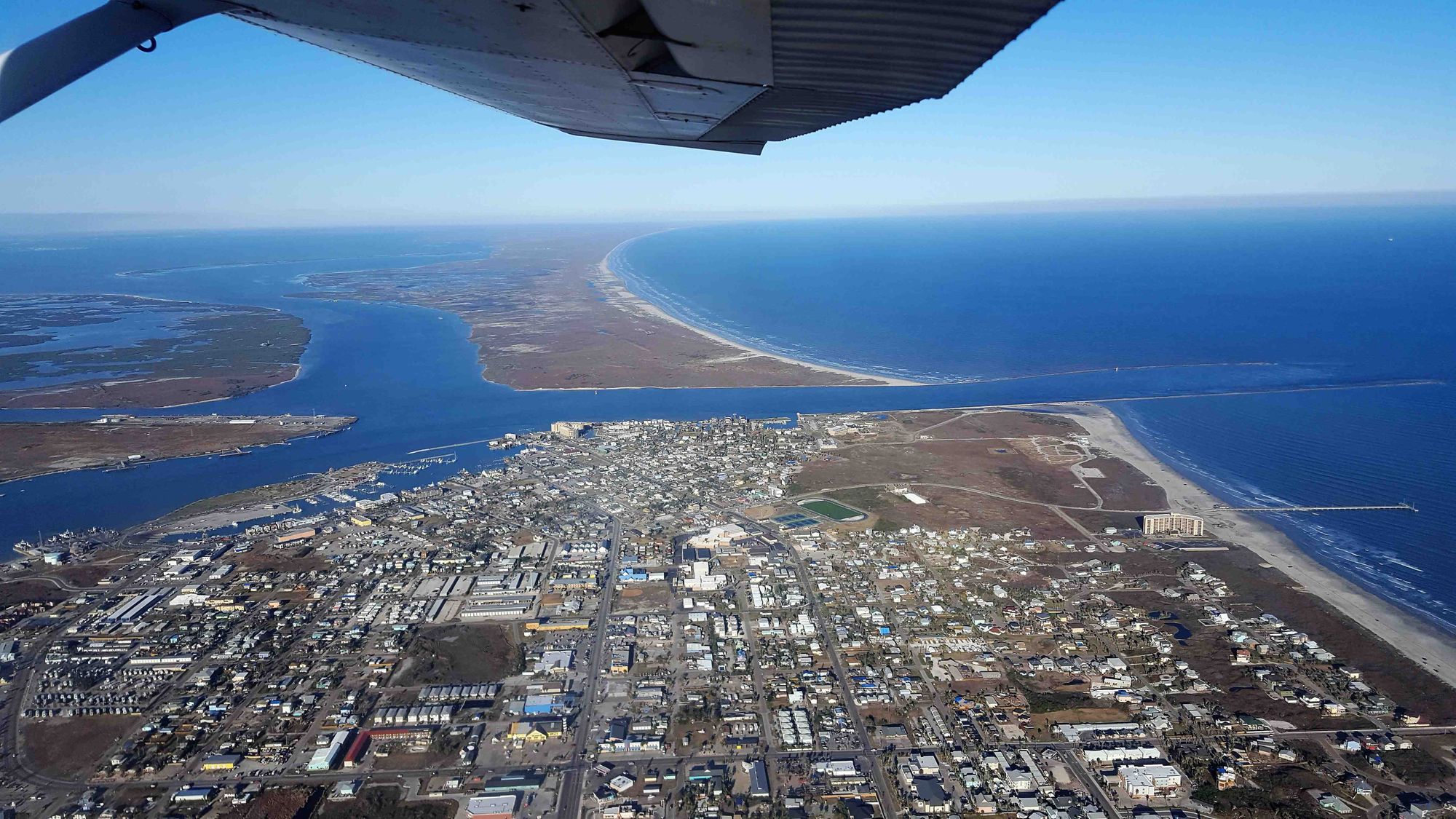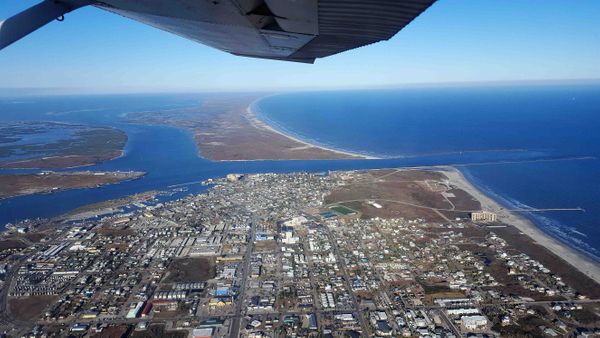 The last opportunity we had to fly the family to the coast was back in November and the plane had a leaky fuel sump and kept us on the ground, so being able to finally make the trip in January was a treat. We originally had plans to be in North Texas this weekend, but when those plans fell through, we decided the coast would be a good substitute. Although the weather could have been nicer, we had fun nonetheless. This was also my first time having to fly out over the ocean.
The trip down to Mustang Island Airport (KRAS) was amazingly smooth. The Mrs. really isn't too fond of flying, so anytime we get smooth air, the trip goes much better. We did have to fly through one patch of fog that was a little bumpy for a few minutes, for the most part, one of the smoothest flights I've ever taken though. I did get a tiny bit nervous coming in to land because the pattern for RWY 30 took us out over the Gulf of Mexico, further than I had ever been in the water. All I could think of was this being my first engine-out experience (totally unwarranted). I turned to my final approach early and had to slip into a 10 knot crosswind all the way to landing. This was the most technical landing I have ever had to execute and I am happy that I can count this landing among my best too.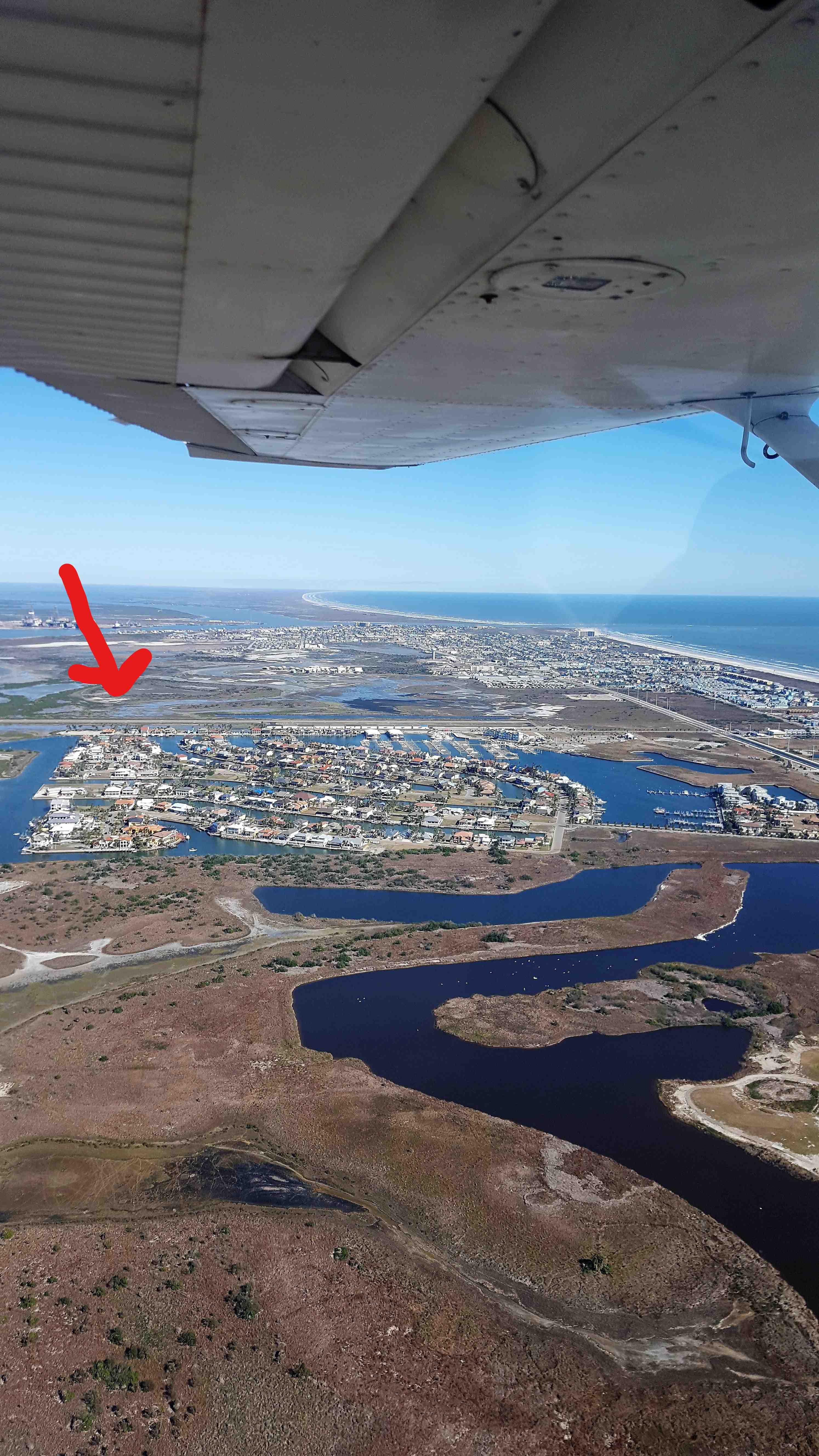 We parked at KRAS just a few feet away from Skydive South Texas. So before we left the airport, I signed the waiver and did a skydive with one of the locals out of their Cessna 182. We actually had a great jump and got a couple docks in while sitflying. The crew at Skydive Mustang Island were very friendly and were more than happy to get me up in the air despite leaving my rig at home because it needs a reserve repack.
After skydiving, we hopped on the local shuttle (for 25¢ a piece) and rode into town to get some food. Being at the coast, we naturally had to get seafood. We stopped at a place called Virginia's and we were not disappointed. I had some Mahi Mahi and grilled shrimp while the Mrs. had coconut shrimp. The tiny human ate about his bodyweight in mashed potatoes and steamed veggies.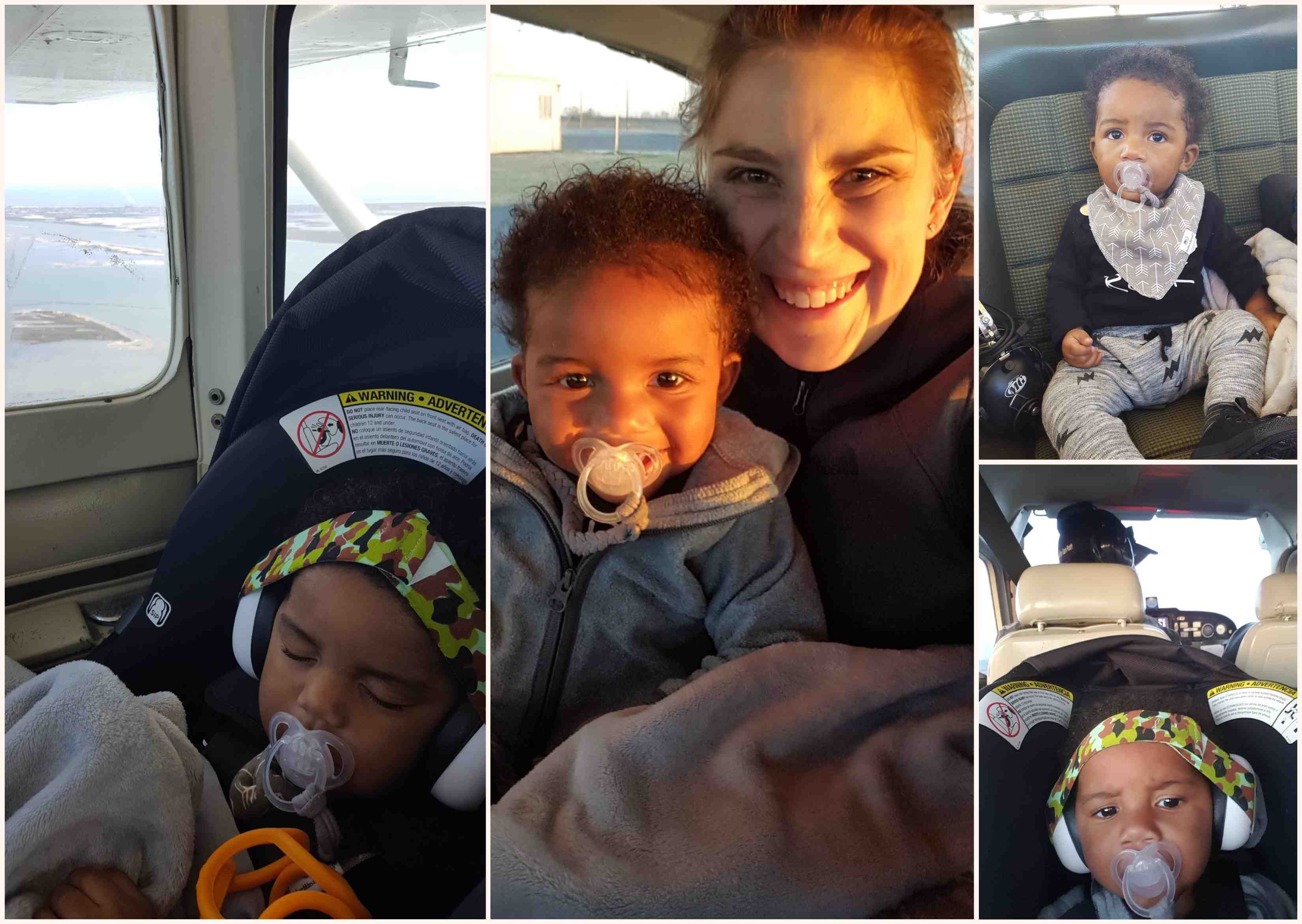 We made our way back to the airport full and happy. We departed the airport to the south which took us out over the water again, though this time I was quite a bit less nervous. The sun was setting just as we got back to the San Antonio area so we got to enjoy the gorgeous Texas sunset from the air.
This was probably the funnest flight I had done so far in my flying career. We got to go as a family to a neat destination, the flight was smooth, I got to skydive, got good food, and I got to work on some aspects of my flying that I feel are making me a more professional pilot. I tried to monitor our time and fuel much closer on this trip to really try to nail down the plane's performance metrics so that I can make more accurate planning decisions beyond ensuring that I have twice as much fuel as I predict I will need. I determined that on the trip down we burned 8.6 gallons/hour. This is a little higher than my normal 8 gph number so I will continue to track this and see if I can do a better job of leaning the plane at cruise.