Friedrich Wilderness Park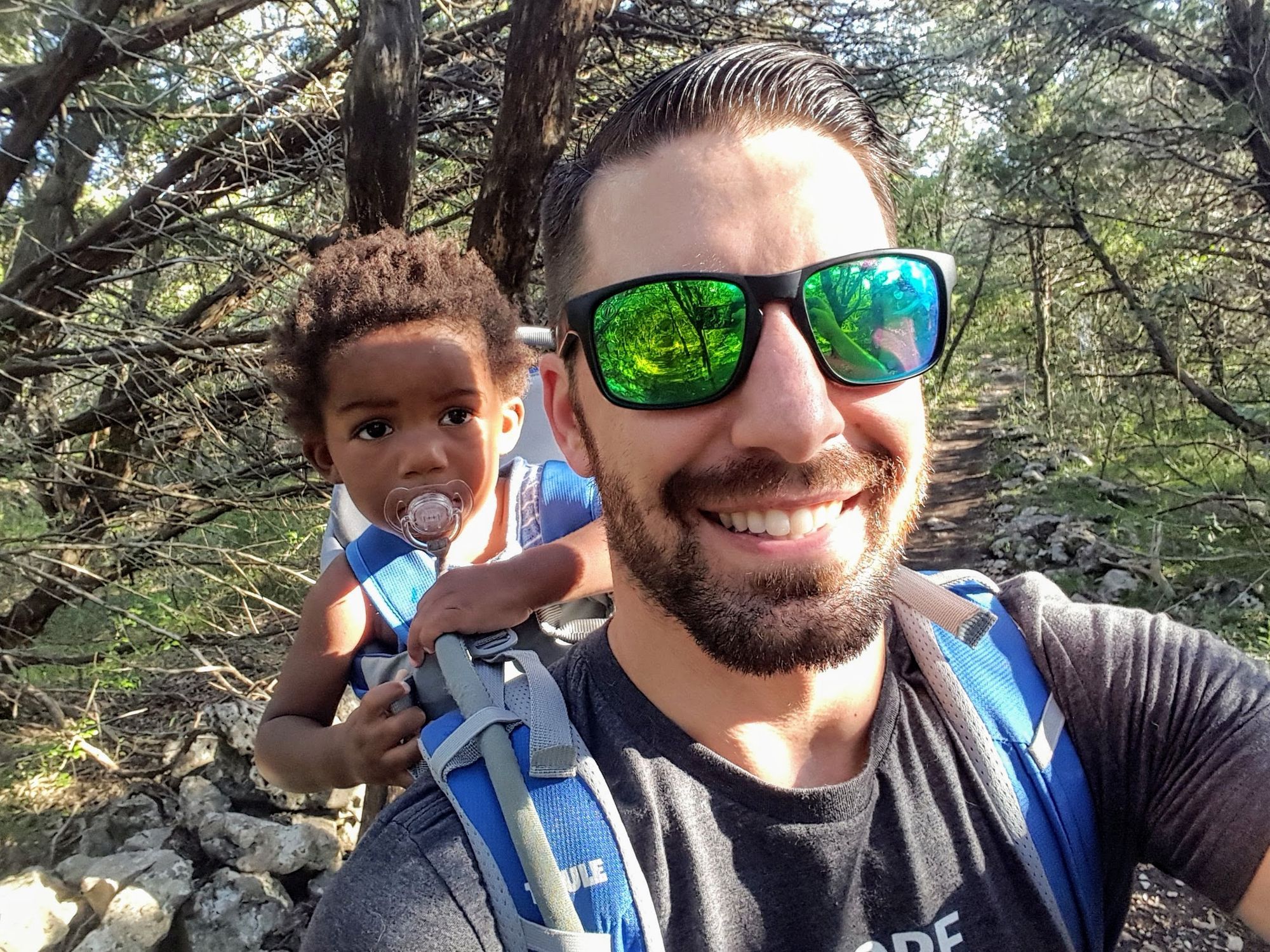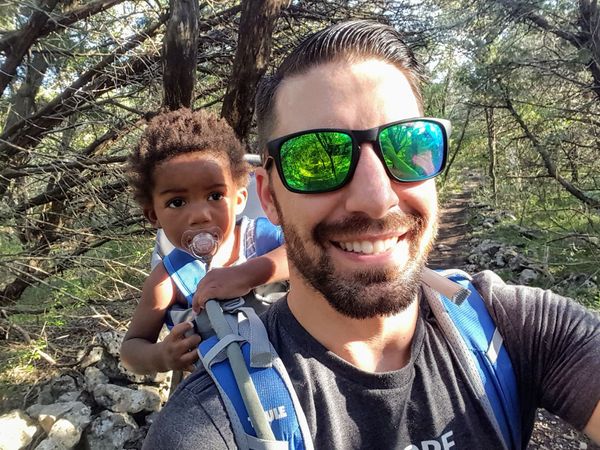 We had an uncharacteristically nice day this week after months of the Summer's oppressive heat and then a month of monsoon season.  With a little bit of cabin fever from not having been able to go hiking for months, this was a perfect day to hit the trail.
On a whim, I decided to take the little dude to Friedrich Wilderness Park as we had never been before.  The park does not allow dogs which is what had prevented us from going in the past.  Since I was taking him alone, I was not going to try to handle the dogs too. So I packed up the carrier and was at the park in less than 30 minutes (at 5 PM rush hour).
According to the park website, the park is the result of land donations from Norma Friedrich Ward and Wilbur Matthews and Glen Martin in the early 1970s. In that time the city has started to encroach on the park with houses popping up seemingly right at the park boarders. Nonetheless, the park is a nice shady reprieve from the heat and sun with miles of trails and the park is large enough to still "get away".
After taking the Entry Trail, we took the Main Loop trail to the south and immediately took the Water Trail as I thought the kiddo would enjoy the windmill that the map showed there. We then continued on the Main Loop Trail to the Vista Loop trail.  I spent a minute or two deciding if I wanted to tackle the additional mileage with little guy's dinner time approaching and ended up going for it.  The Vista Loop Trail was fun and challenging with a lot of steep areas, though I did not feel like it held many "vistas". Finishing out the loop we took Fern Del and Juniper Ridge Trails back to the Main Loop.
All together, we hiked about an hour and ten minutes...maybe a little over 2 miles on the ground. We did get some fussing towards they end as my own personal Yoda (reference) started to get hungry. Also, the probably 5 lbs or say he has gained since our last excursion was very noticeable on some of the steep inclines.
I always enjoy getting to hit the trail with my little man. We just chit chat the whole time (well babbling really) and I get to teach him about the outdoors, nature, and life in general. These are truly memorable experiences.