Mount Falcon Park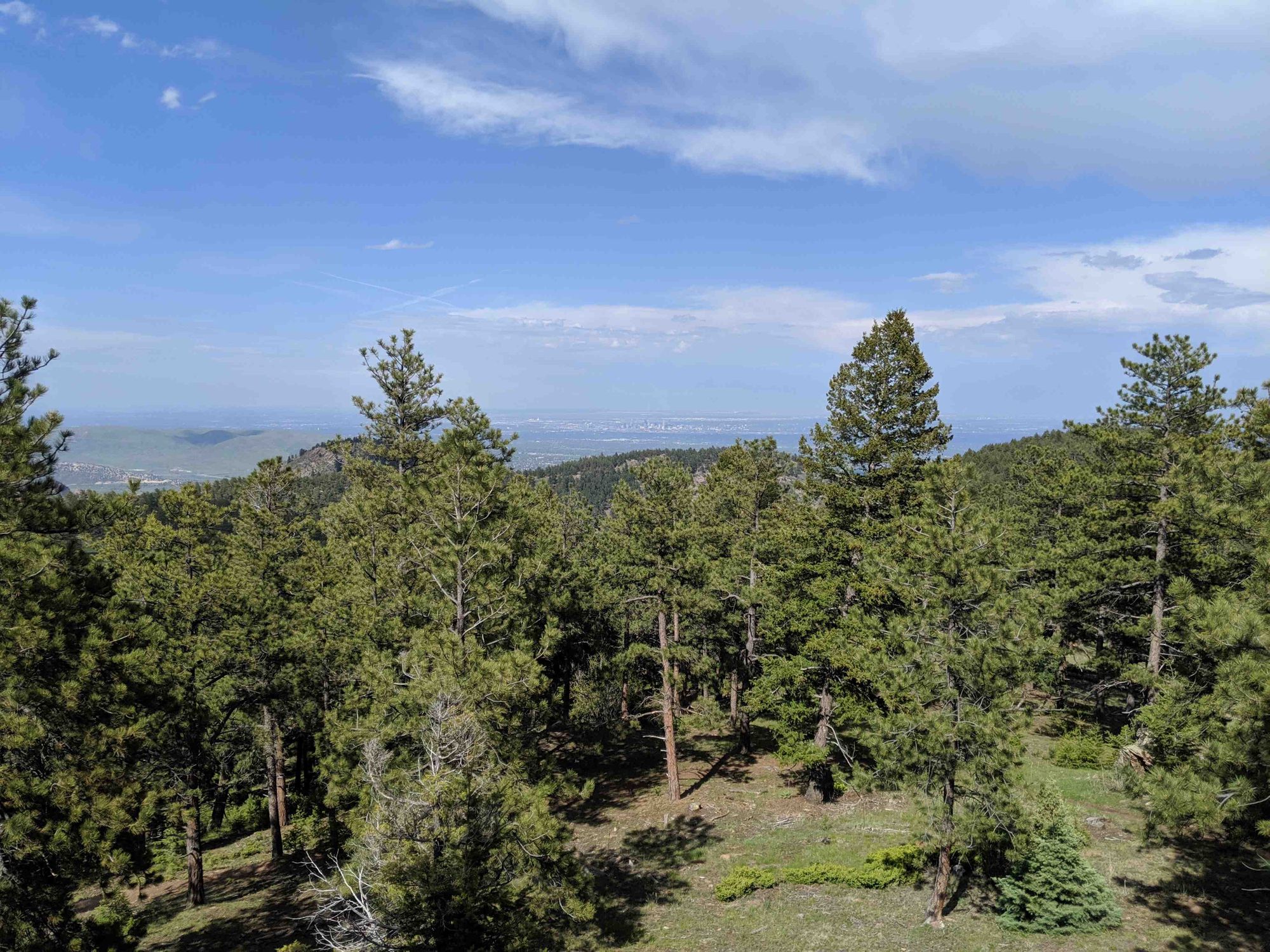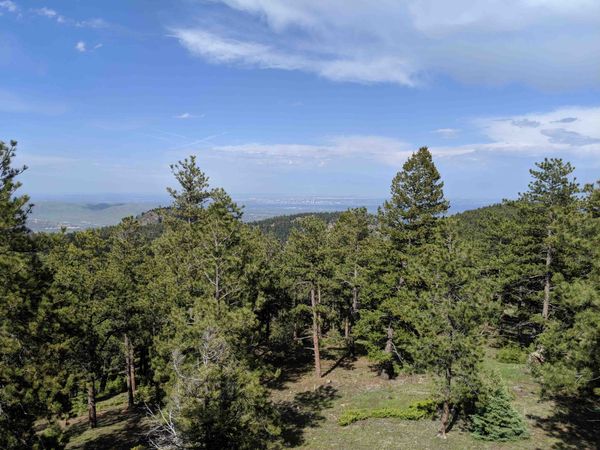 We were looking for a hike on the west side of Denver so that we could meet up with friends in the area afterwards.  Mount Falcon Park was in the perfect spot for the time we had between nap time ending for the little dude and needing to meet up with our friends.
This site helped us to plan the trip as it mentioned that some of the trails in the park are very kid friendly.  Following their advice, we decided to drive to the West trailhead to avoid any crowds (this was a Saturday afternoon) and to make the hike as easy as possible on our little adventurer. We planned to take the 2.3 mile loop to see the tower overlook and the Walker Home Ruins.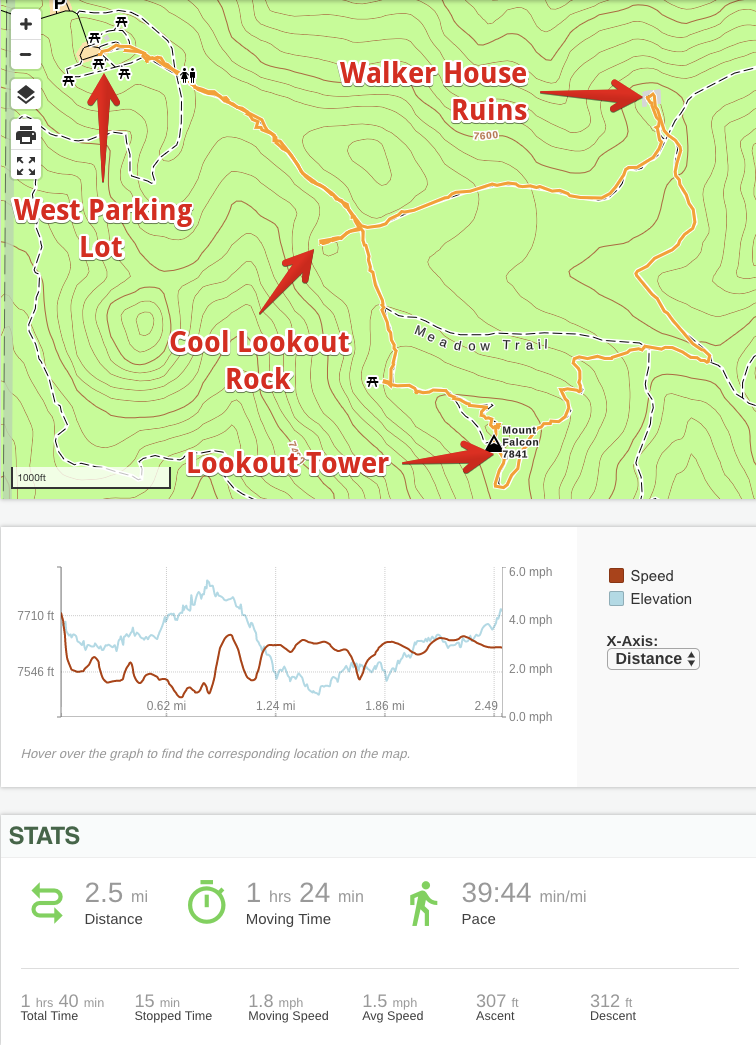 The trails in the park are very well maintained and easy for us to manage our crazy little guy.  For the first half of the hike while in Castle Trail, he just had to take his little toy dog along.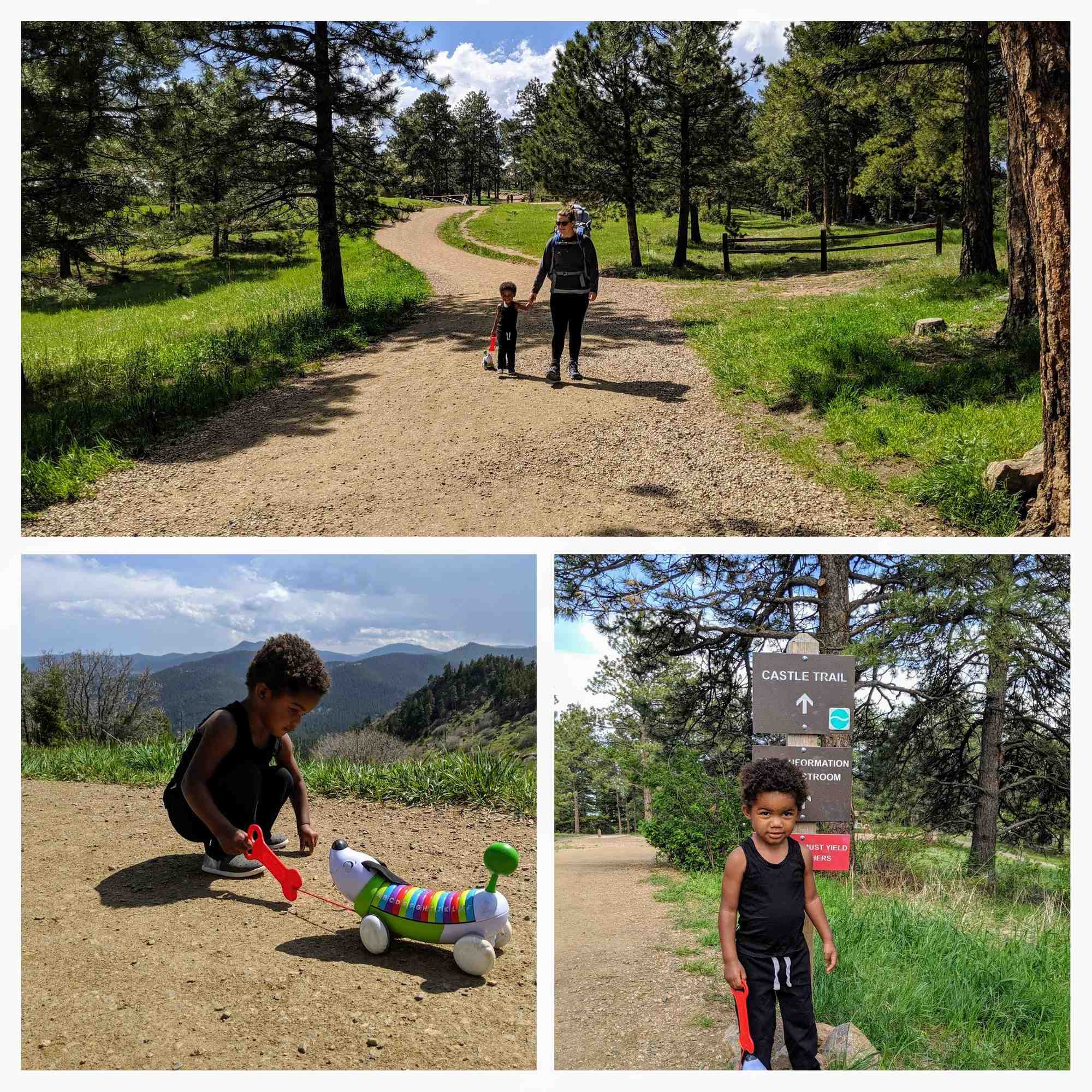 We slowly made our way to the lookout tower.  The trail to the tower offers splendid views of the mountains to the west of Denver. The tower though, offers an amazing view of the city itself. This park has the perfect combination of wilderness and urban views.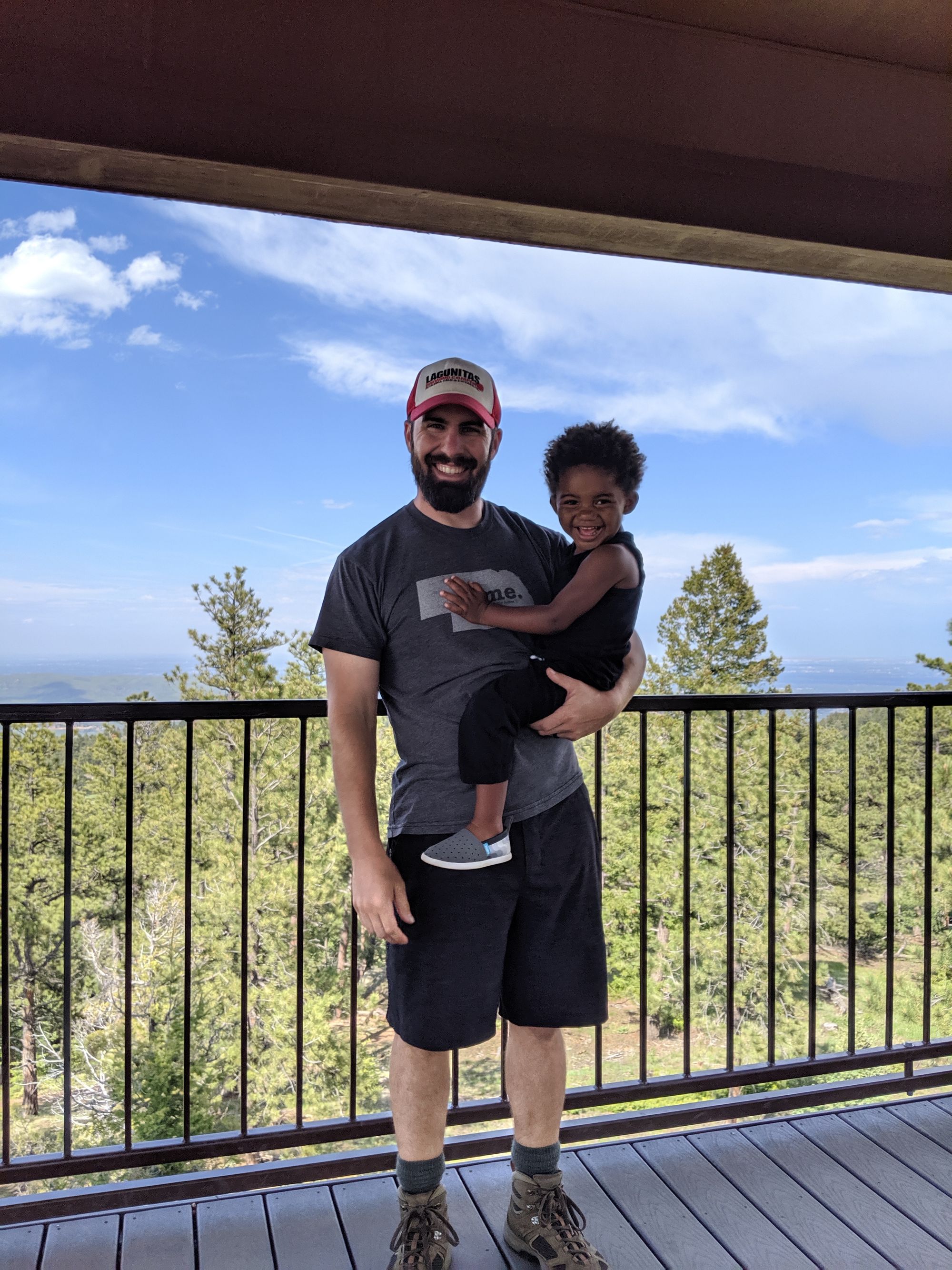 After getting to the tower the little dude started to get a little tired and made his way into the kid carrier for the remainder of the hike. This worked out pretty well as we were running out of time to finish the hike and meet up with our friends. At 30 lbs. this little guy is started to turn these leisurely hikes into workouts.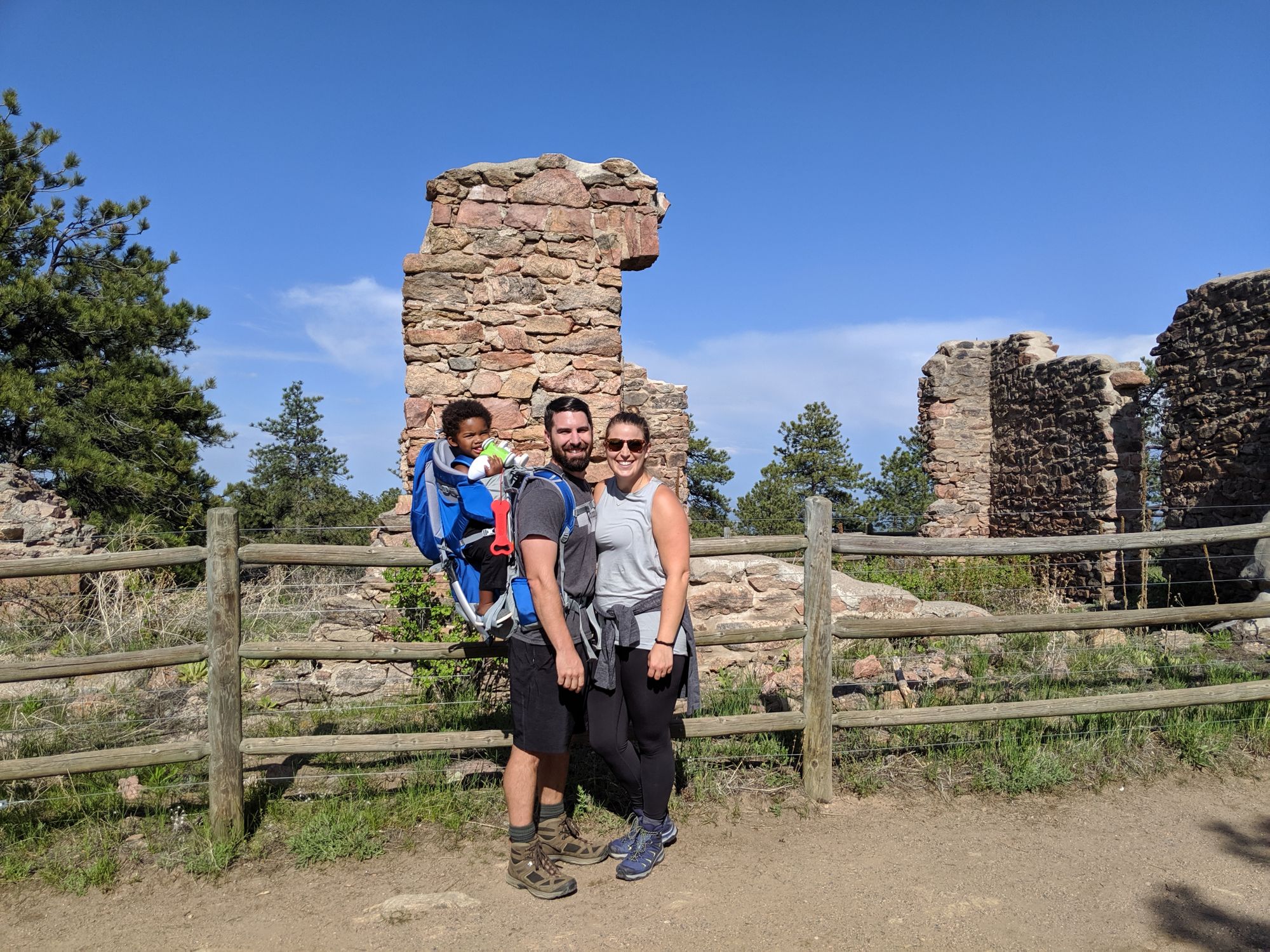 Back at the car, it was quite nice to enjoy the perfect spring weather. Unlike Texas where the oppressive heat usually dictates getting in the car quickly and cranking the A/C, Colorado offers cooler temperatures that allowed us to casually pack the car back up and get on our way.
This was a perfect way to start June off in our new home.