Pit Stop At Arches National Park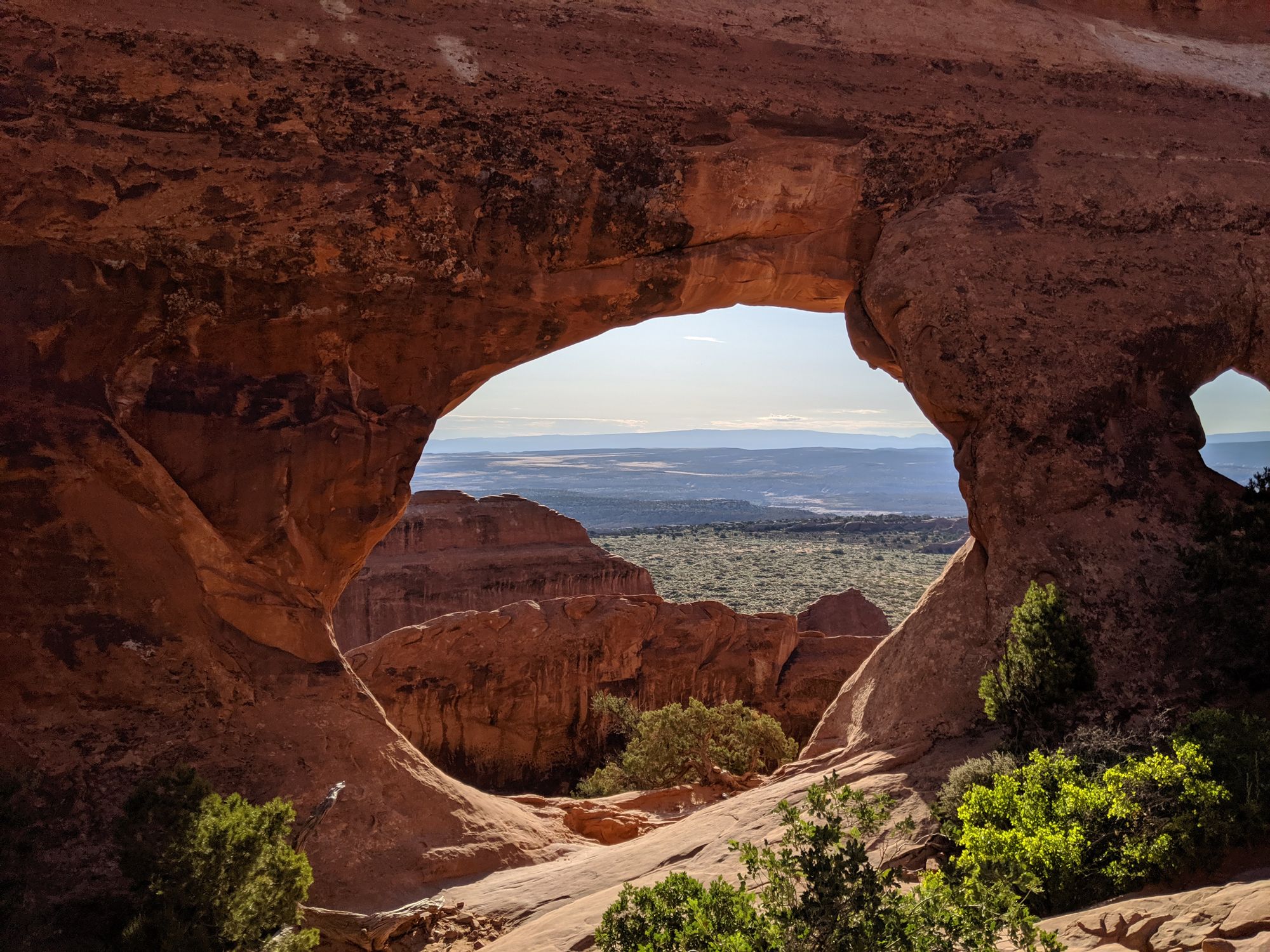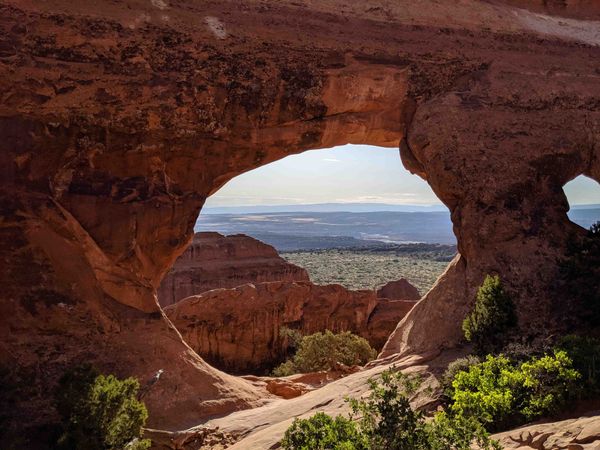 The drive from Las Vegas to Denver is a long one.  Somewhere in the 11-12 hour range. This length of trip necessitates at least one major pitstop (on top of regular gas and snacks). Luckily Arches National Park is almost exactly half way and made for a perfect opportunity to get out and stretch my legs.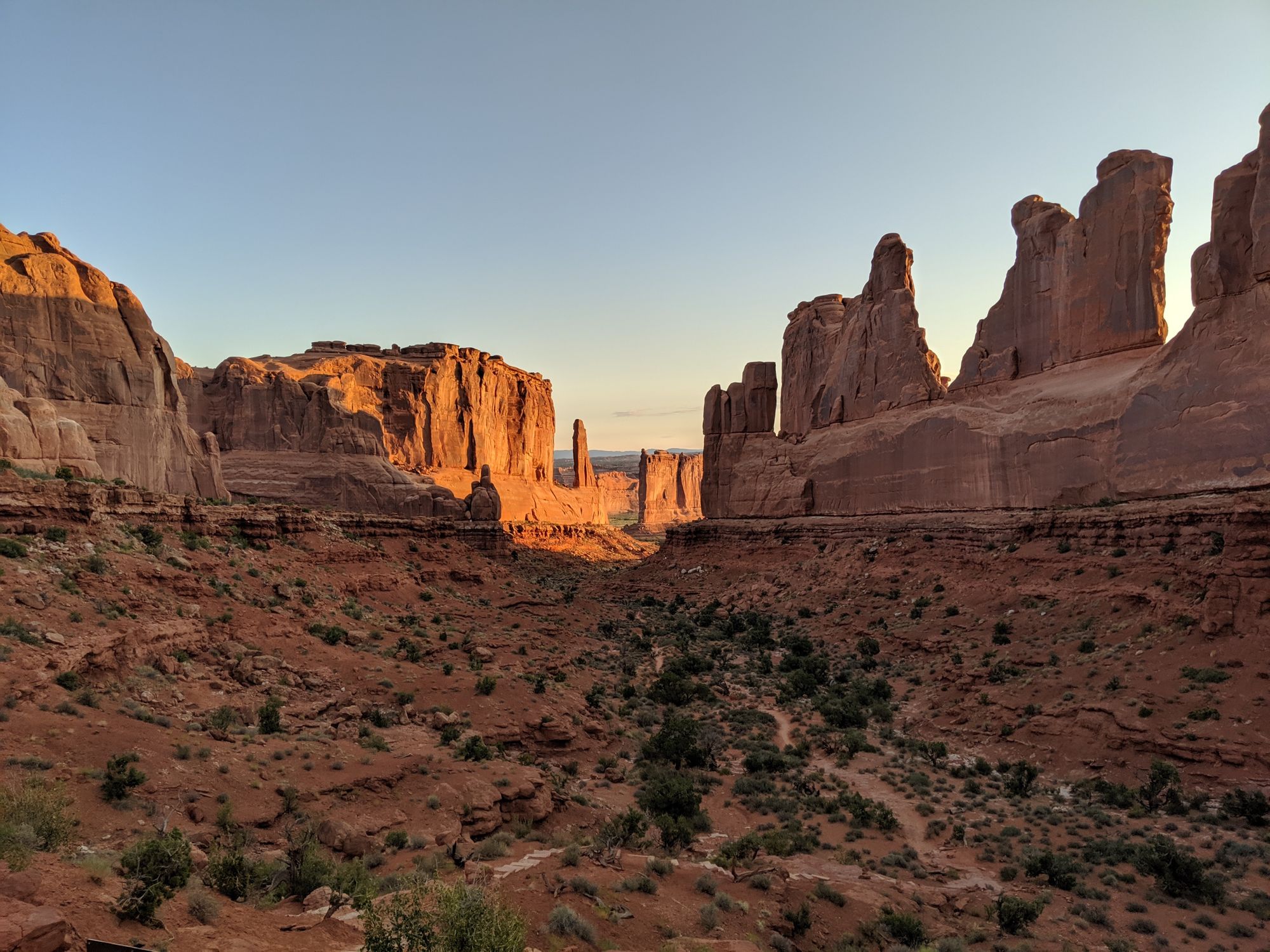 The southern Utah landscape is absolutely stunning and Arches is no exception. The exit off of I-70 though is probably one of the less spectacular locations. It is kind of flat with some barren rolling hills. That is, until you make the turn towards Moab and enter a huge canyon. Entering the park, the first mile or so of road is just switchbacks to climb back up out of the canyon and the views from the canyon wall were amazing.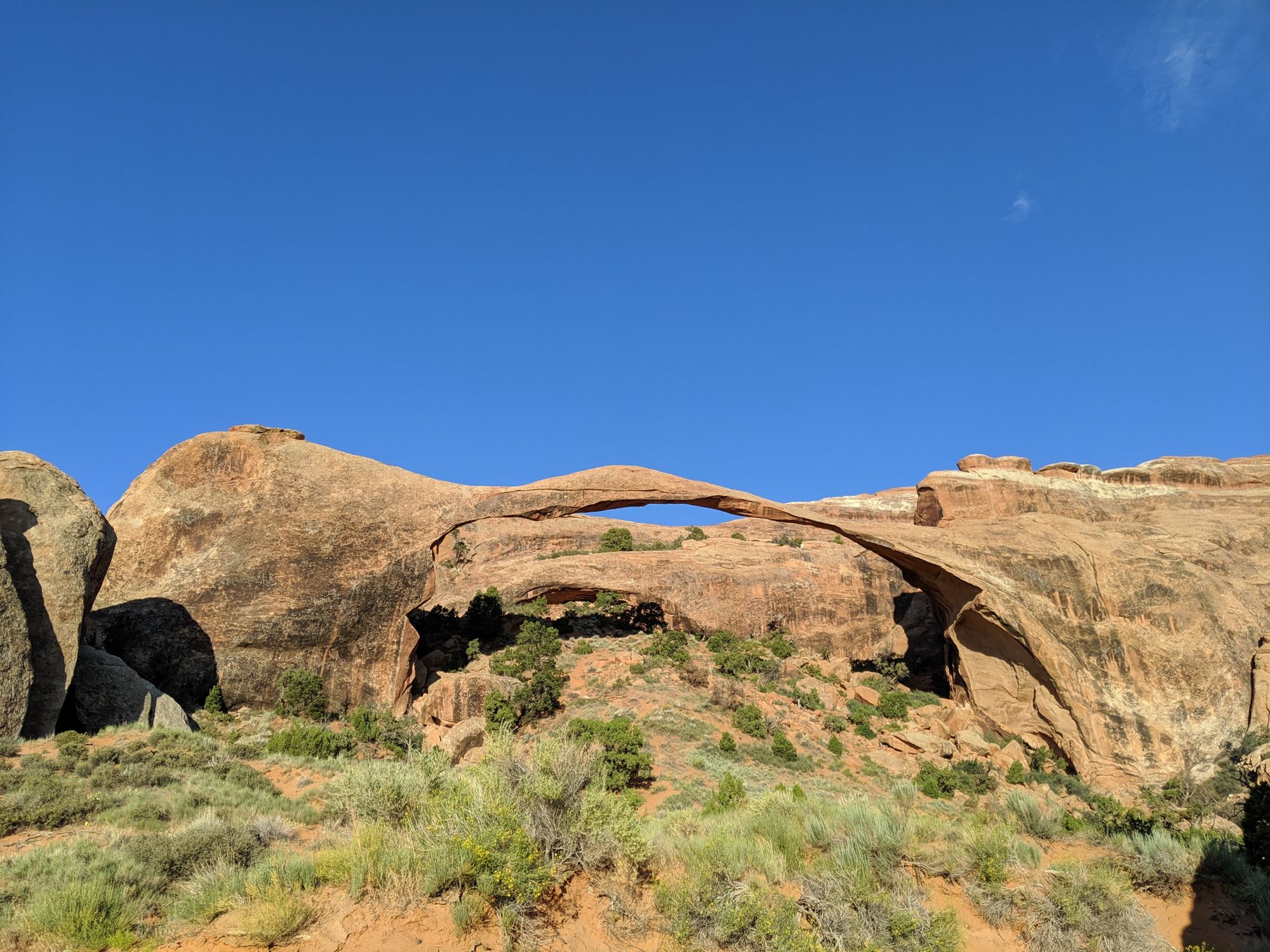 My plan was to drive all the way to the end of the road, which on the map looked like maybe a couple miles. Turns out, it took me about 30 minutes to drive from the entrance to the parking lot at the end of the road. That was about as far as my plan had gone.  I had driven through the night to get to the park early in the morning for some sunrise views but did not really know what I was going to do after that. After parking at the lot, I had to decide how far I wanted to hike and how long I wanted to take a break before getting back on the road.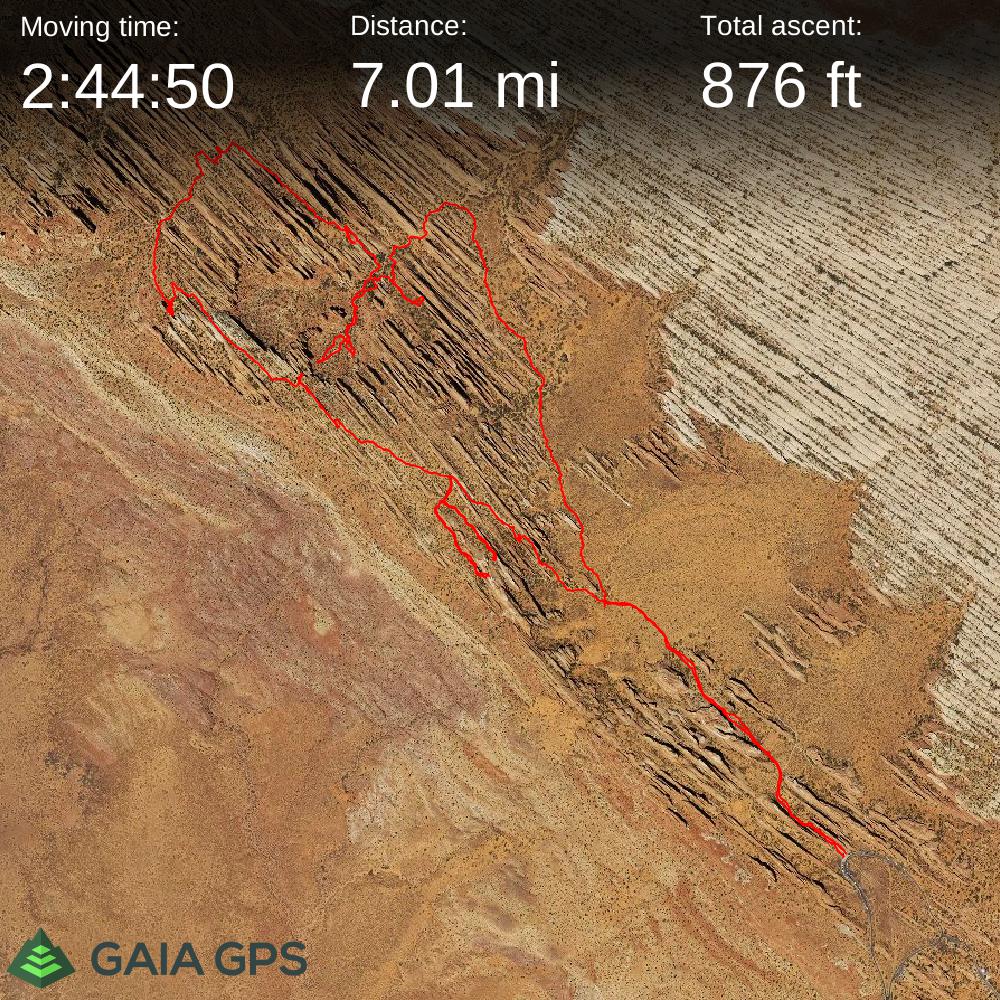 I had some inkling to find a spot on the trail to take a short nap, but after seeing the first arch, I knew that I had to keep hiking to see more in the little amount of time I had. I ended up going to Landscape Arch, Partition Arch, Navajo Arch, Double O Arch, and a random arch that was not listed on a map while I was lost on the Primitive Trail.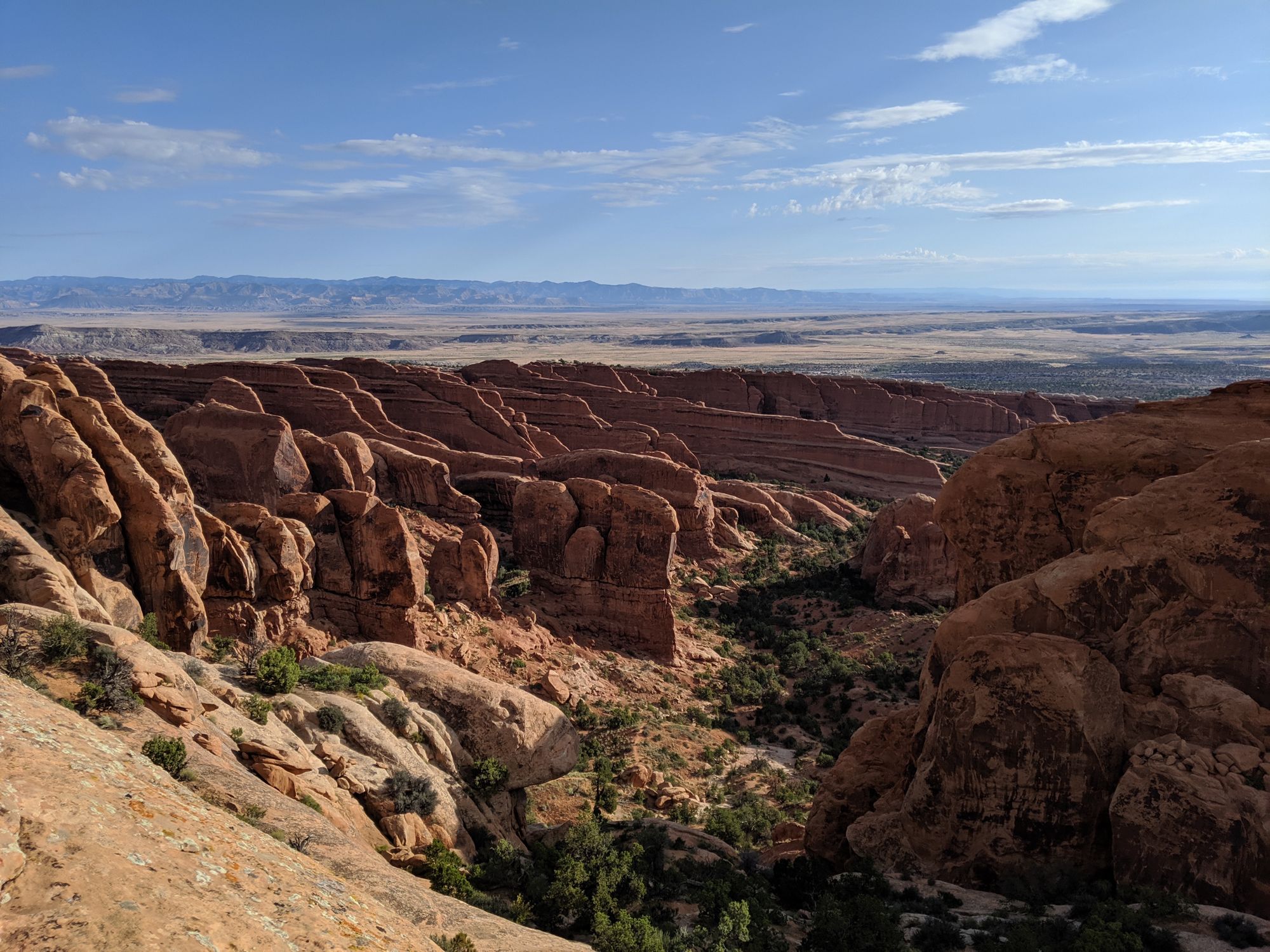 All said, I did 7 miles in about 3 hours. This was a fair amount longer than I had planned for.  At least half a mile of that was getting lost and finding my way back on the Primitive Trail. Regardless, I was very happy to have had the chance to stop at the park.  Hopefully next time I can work an overnight camp into the trip. The park has a campground but I would interested in staying at one of the 4 backpacking campsites.  The Devils Garden site would probably be ideal.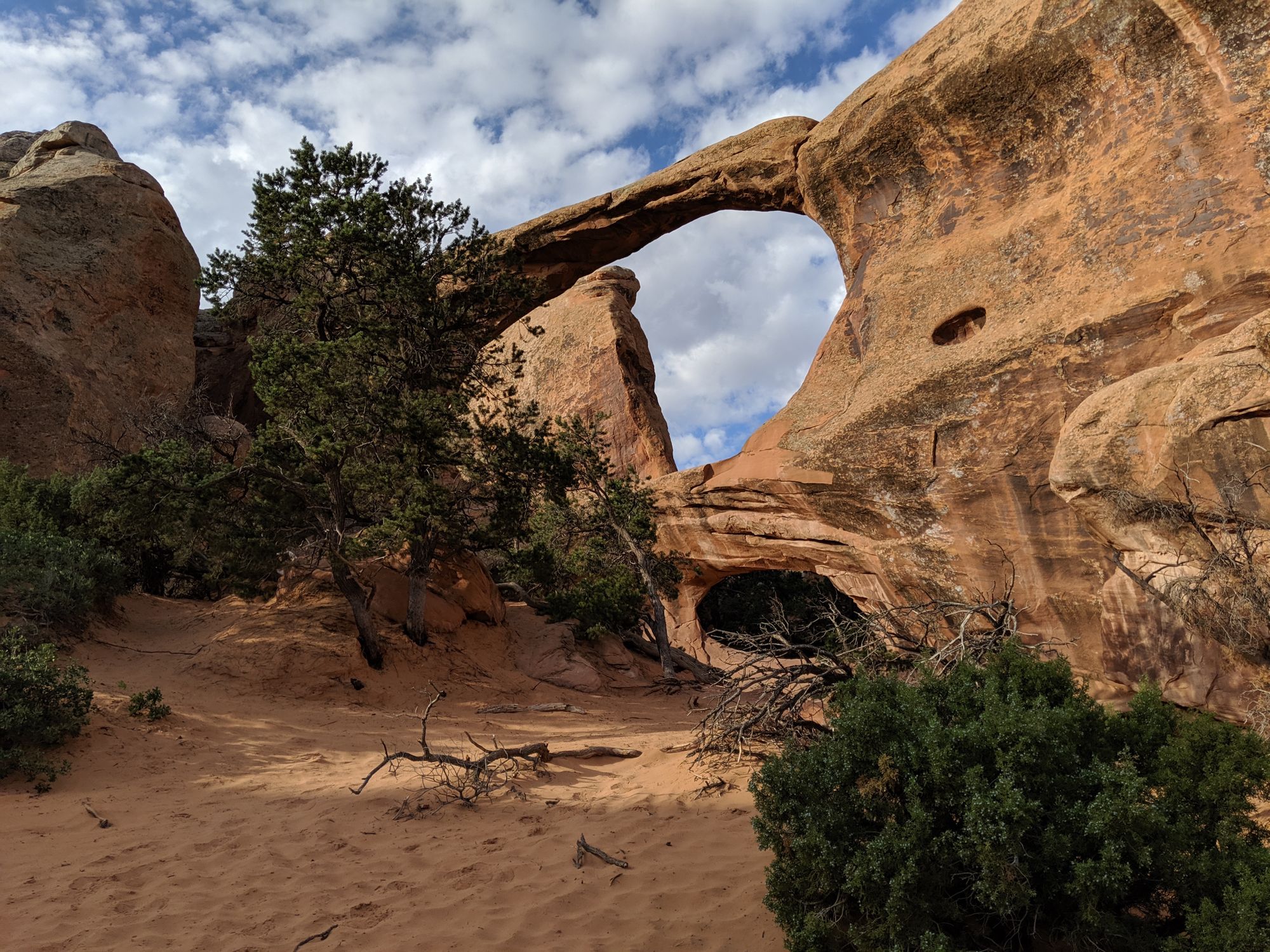 This was another park off my list. The next time I make the Vegas-Denver drive I will have to try to go to Bryce Canyon or Canyonlands, or if timing works out, take the family to Zion or Arches.