Saint Mary's Glacier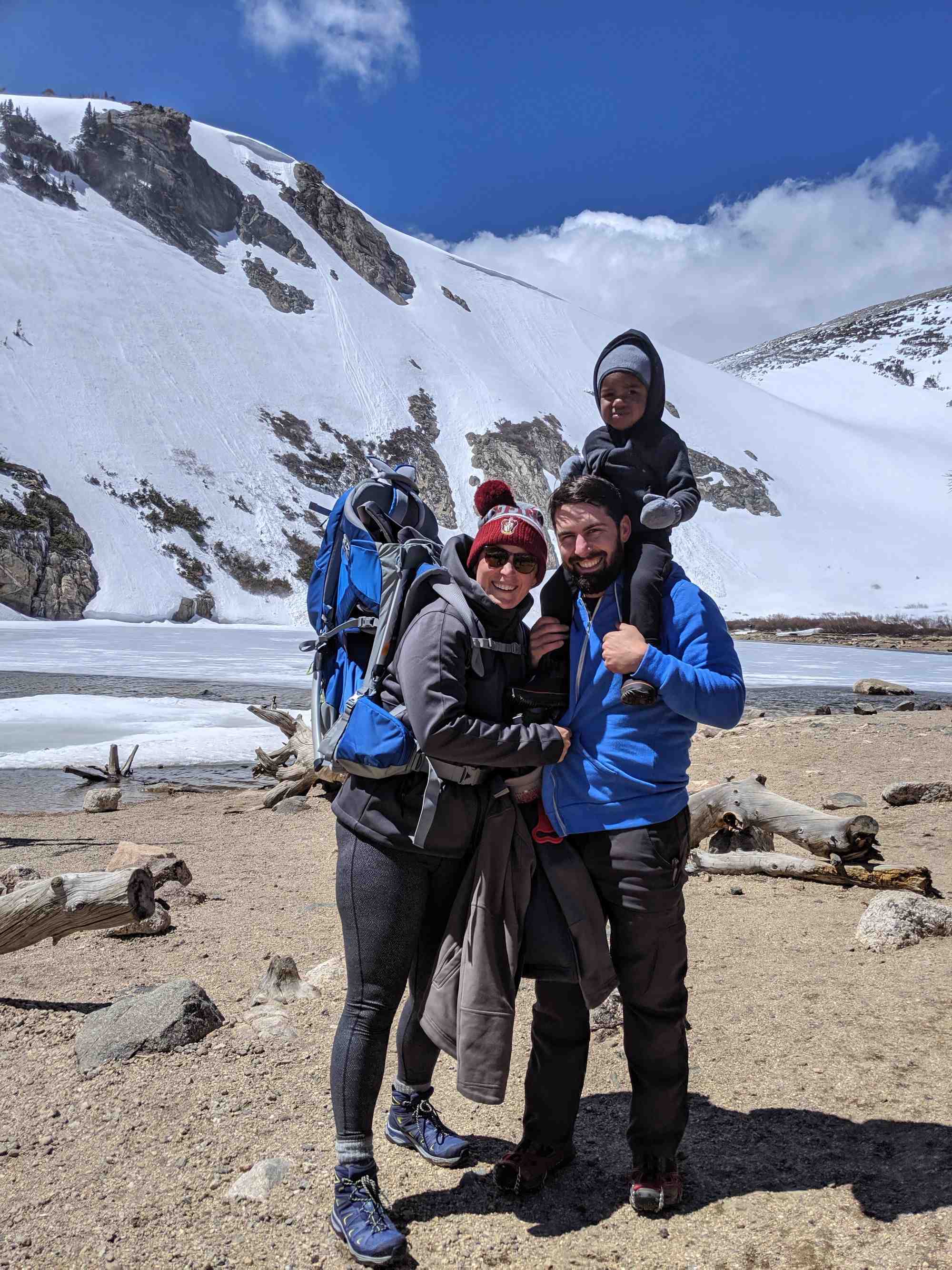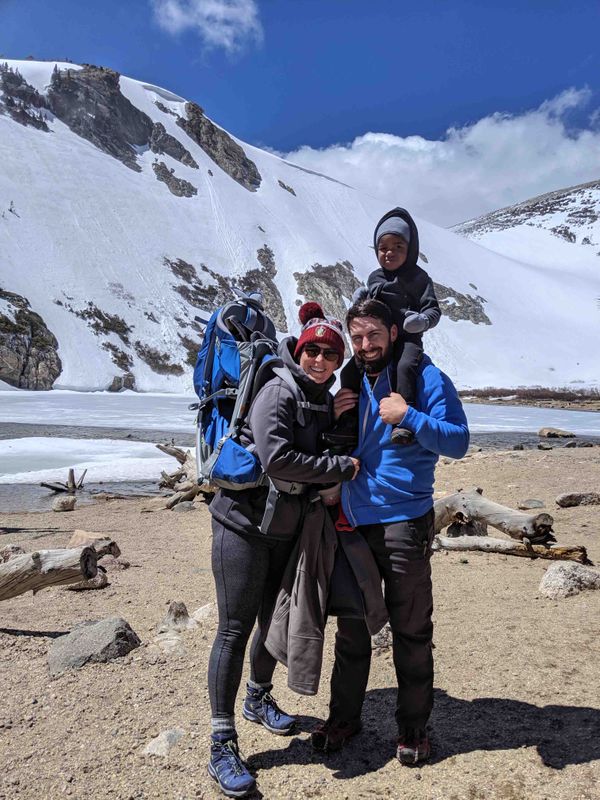 Being in Colorado, I felt the itch to get up into the mountains before our first month in our new home was up.  On a suggestion from my brother-in-law, we decided to head up to Saint Mary's Glacier.
The glacier is just past Idaho Springs on I-70 so we decided to make a day of it.  The plan was to go do the short 1.5 mile hike and then go back to Idaho Springs for lunch at the famous Beau Jo's.  Well, the little dude fell asleep on the way into the mountains so we had to jumble the plan a bit.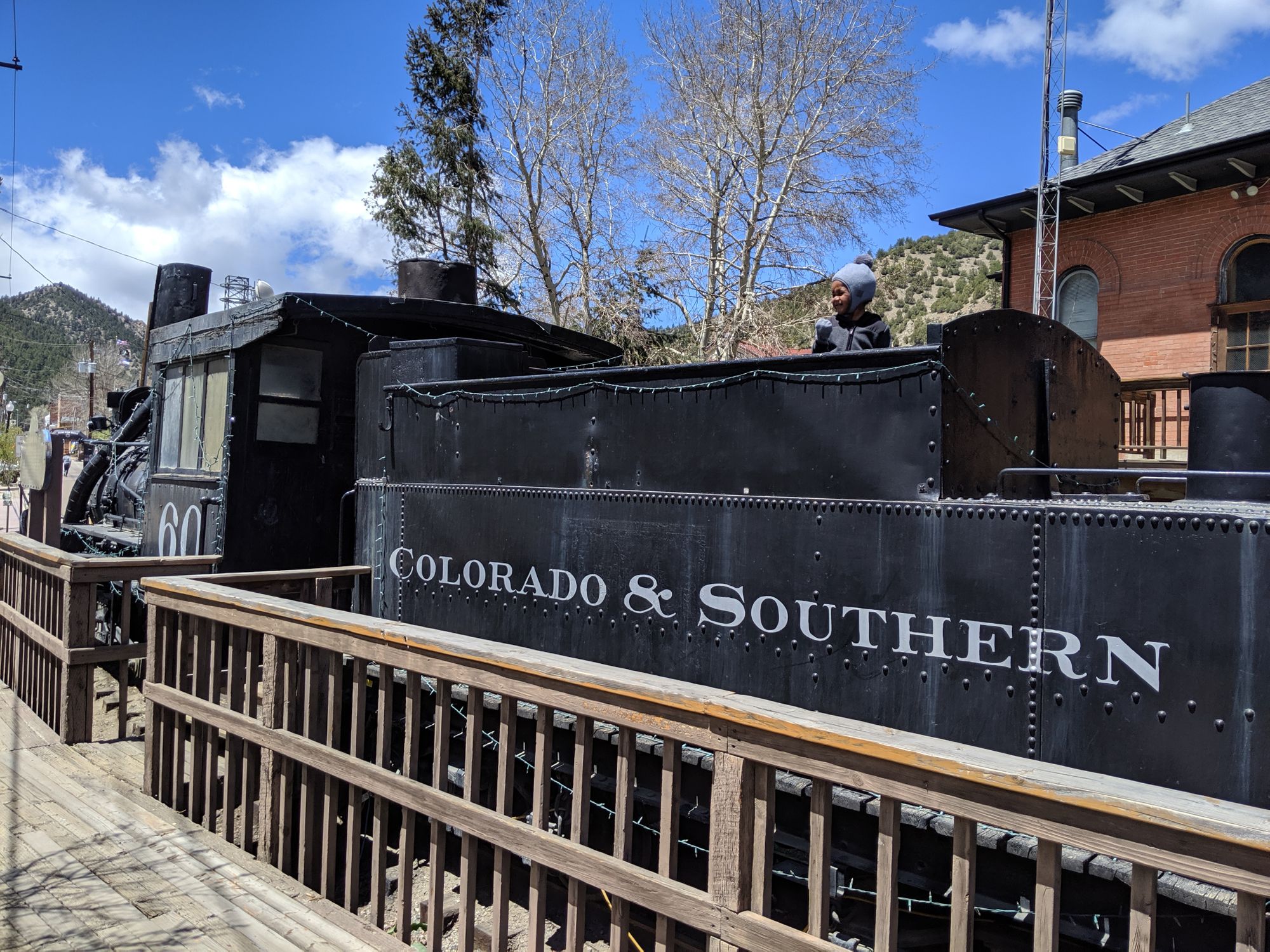 We were able to get into Beau Jo's and eat a delicious mountain pizza before little man woke up.  In Idaho Springs is old steam engine number 60 and he LOVES trains. So before heading up to the trail, we spend a little bit in Idaho Springs' nice little river-front area.  The Little Squish seemed to throughly enjoy the train and the open space near the river.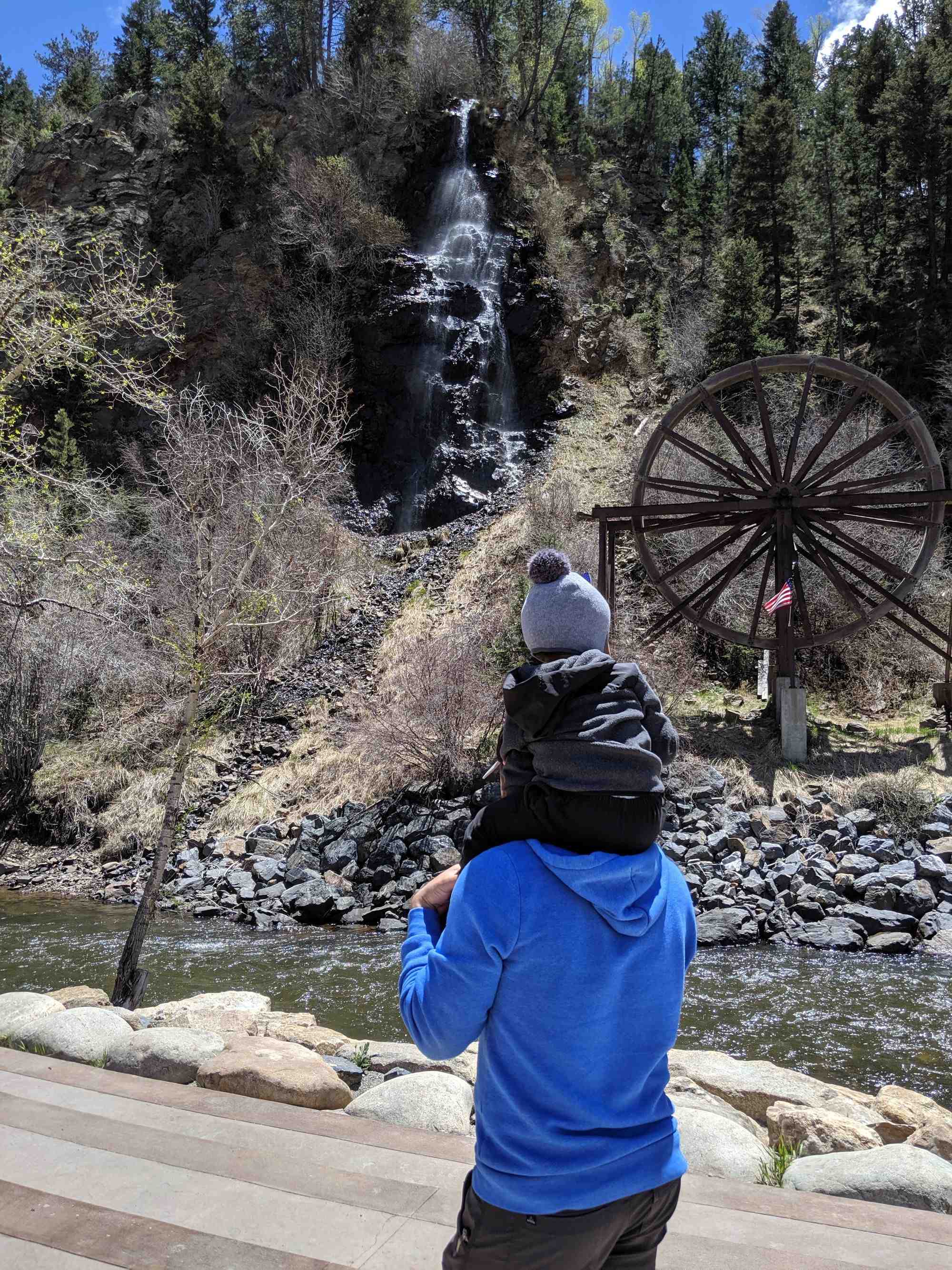 After that, it was a short 30 minute drive up Falls River Road to parking and the trailhead for Saint Mary's Glacier.  Do be aware, there is a family that has a private parking area that charges $10 to park; they have a trailer and a sign denoting their area. The regular lots are only $5 but are cash only while the family takes Venmo. They also have some snacks if needed.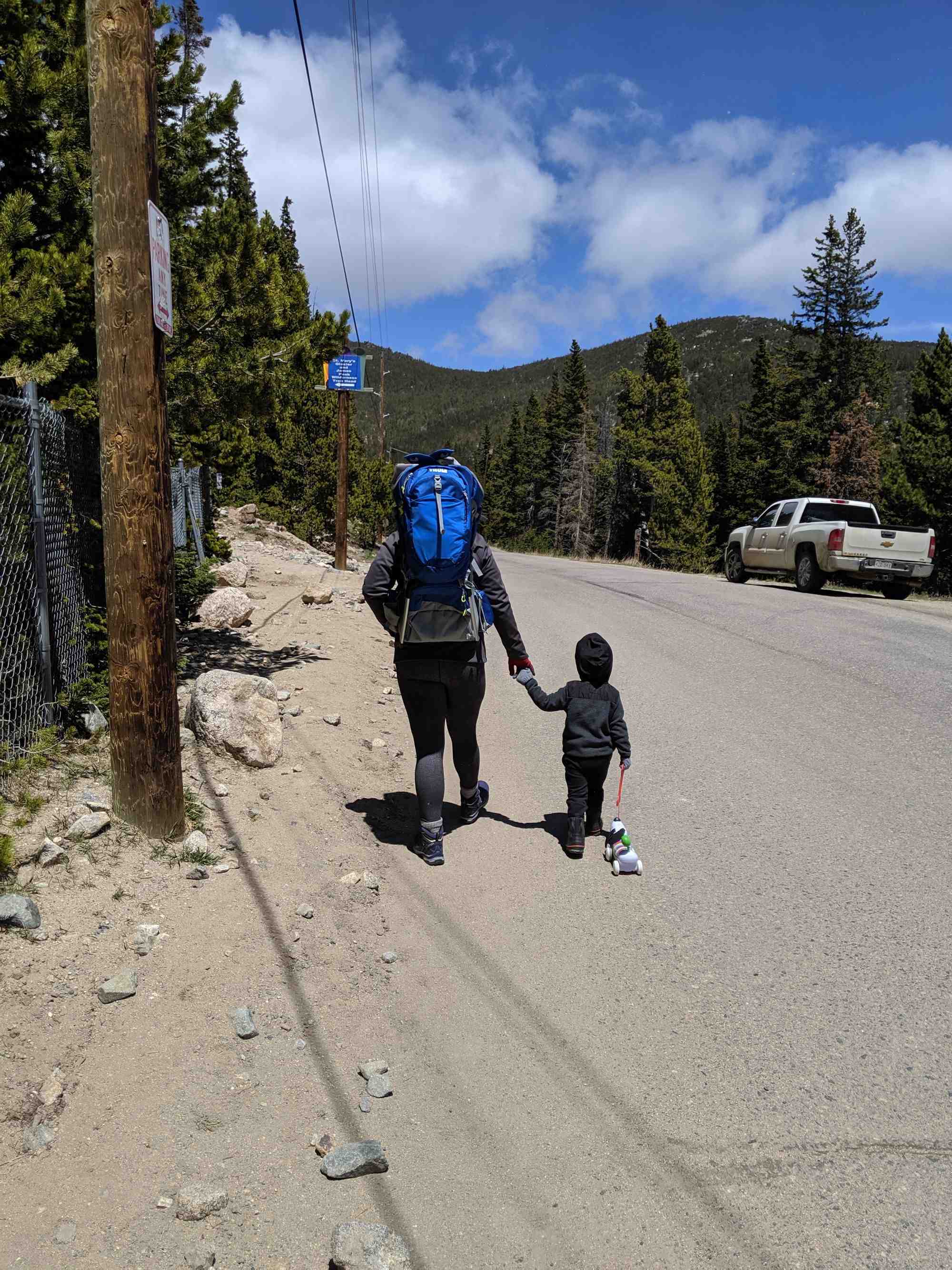 Starting out on the trail, our little guy just HAD to bring his alphabet singing dog along. That did not last very long over the big rocks. He was upset for a bit but finally calmed down and just enjoyed the hike.  He was really excited to play with snow. I had to carry him across some of the more slick parts, which made me really happy that I had brought my microspikes.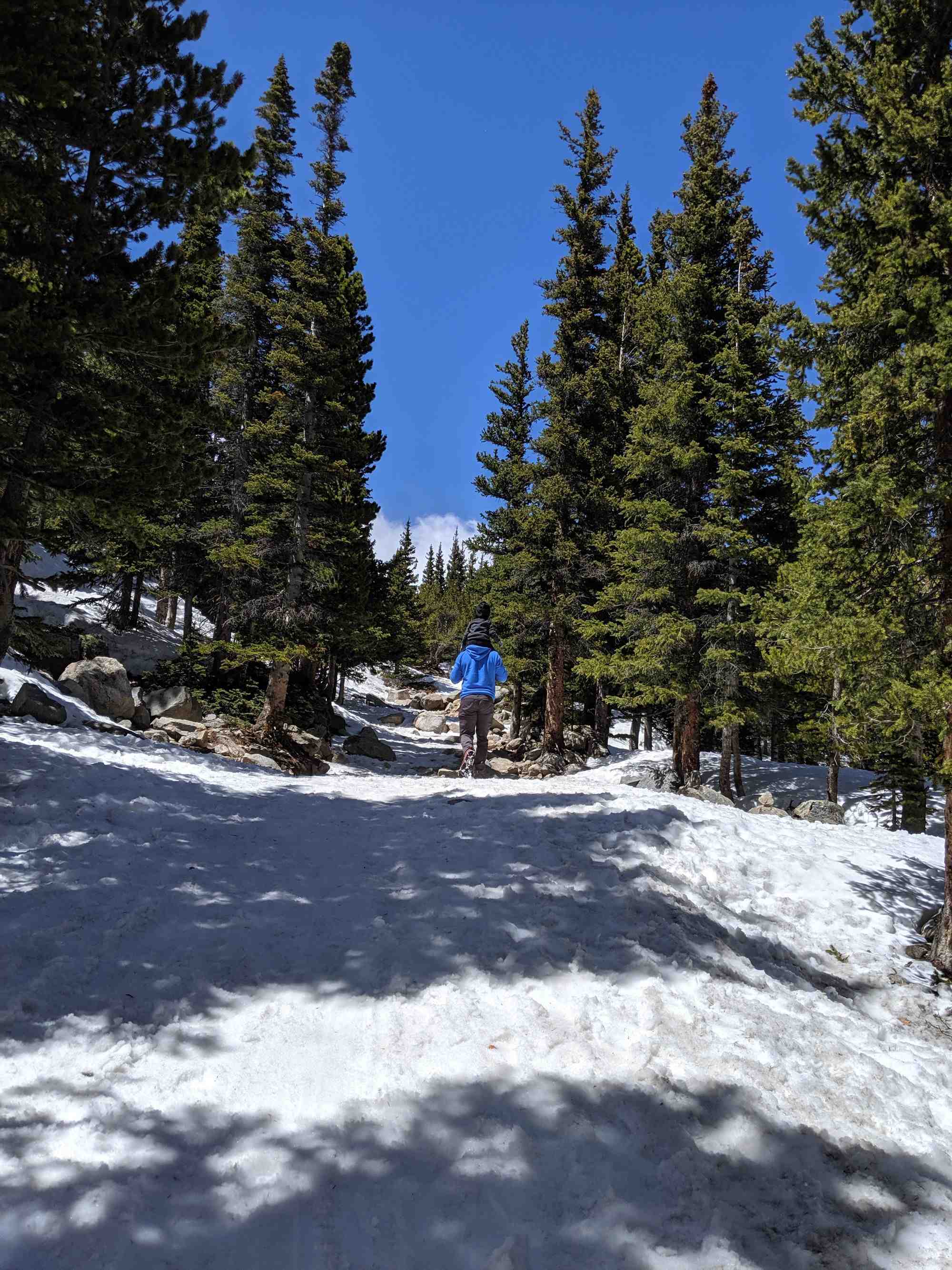 Once we arrived at the glacier basin, the wind was howling pretty fiercely. For a little guy who weighs 30-ish pounds, this was a bit much.  We had to carry him while we were up there.  For the most part, he just snuggled into my jacket to protect his face and chewed on my zipper.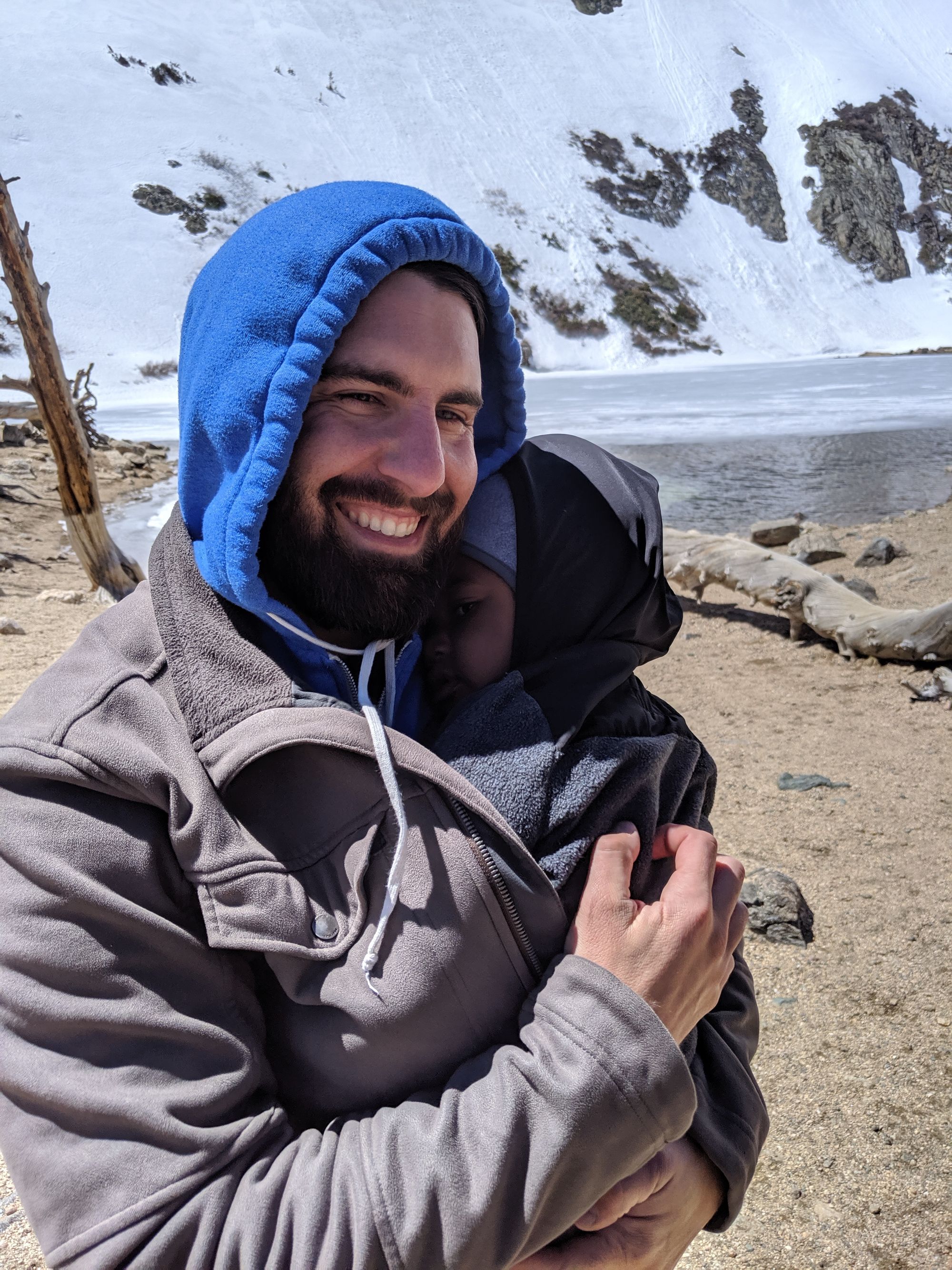 He hiked most of the way down after a bit of time exploring the lake and basin. Just before getting into the car I tried to teach him how to eat snowflakes out of the air, I don't think he was quite understanding.