Toniebox Tonies Duration Python Script
Maximize your value on Tonie figurines with this sorted list of Tonie durations.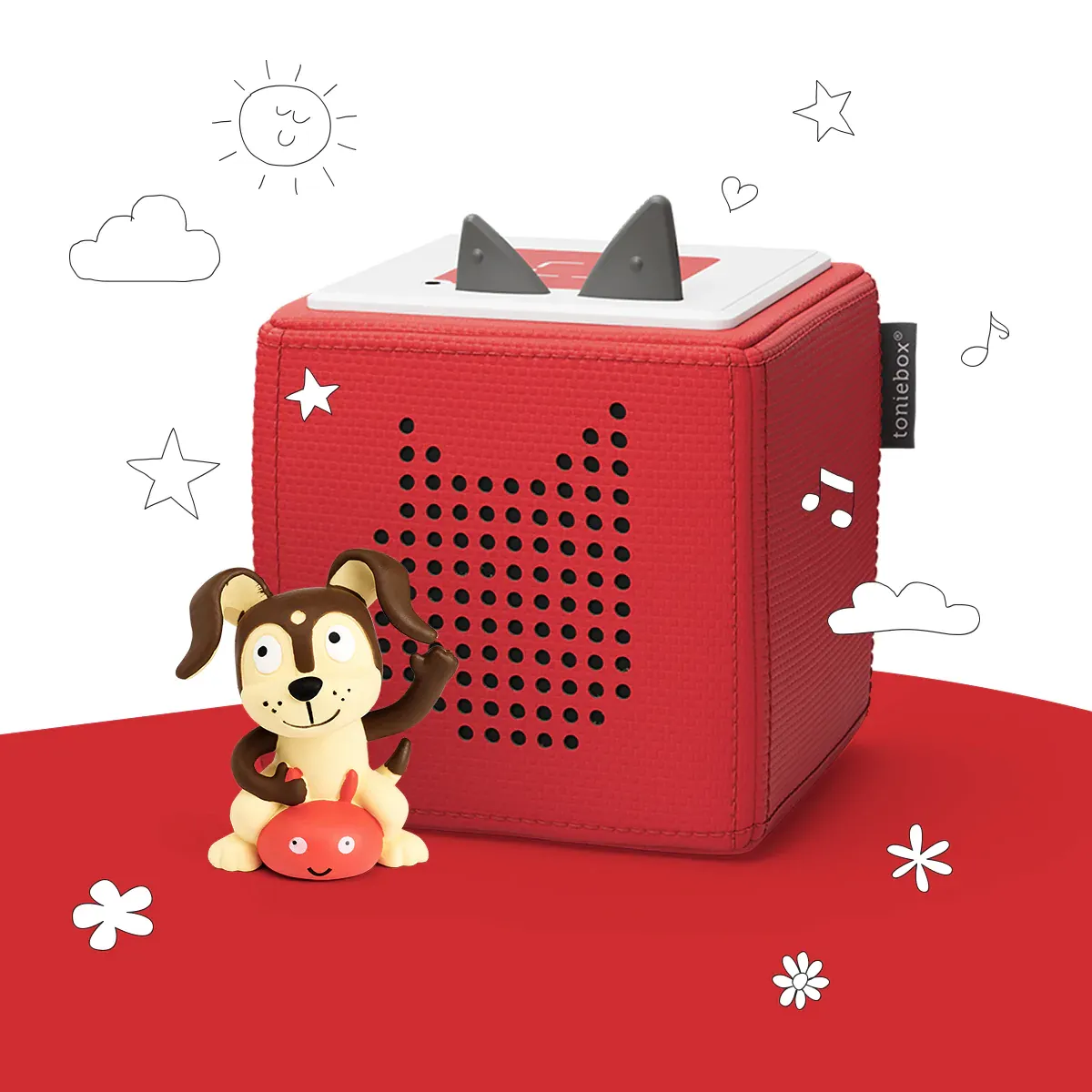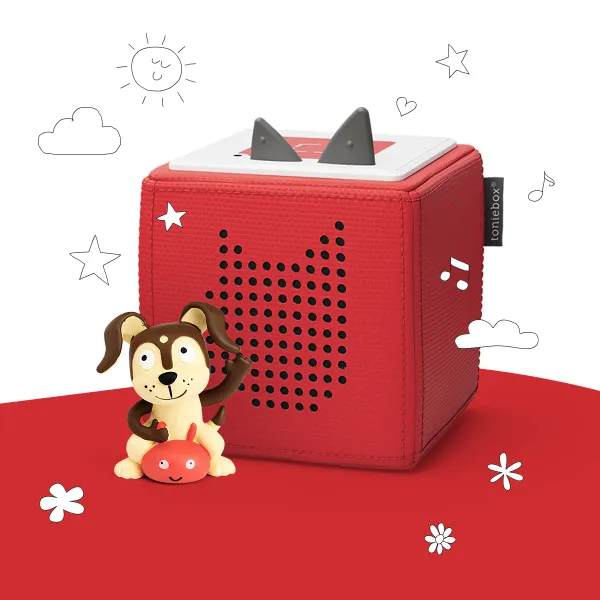 Our son loves his Tonie Box. It is just a little speaker with numerous RFID figurines you can put on it to play different music and stories. Many of them are educational and some are just fun.
As it turns out, all additional Tonies (the figurines) cost the same at $14.99 but vary significantly in their duration.
If you are like us, you may want to maximize your spending on these toys because the duration matters. Our son will play by himself for a while listening to an education Tonie, so the duration is essential for our sanity and for getting things done around the house.
Here is the list of all Tonies and their duration that I scraped together with a little Python script that I have pasted at the bottom. Enjoy!
There are 2 Nap Time Tonies that are 2 hours each and a Princess and the Frog Tonie that does not list the duration.
The Gruffalo's Child - 15 minutes
Room on the Broom - 16 minutes
The Snowman and the Snow Dog - 17 minutes
The Gruffalo - 17 minutes
Disney 101 Dalmatians - 17 minutes
Disney Minnie Mouse - 20 minutes
Zog - 20 minutes
Llama Llama - 20 minutes
Llama Llama: Mama Llama - 20 minutes
Disney Cinderella - 21 minutes
Highway Rat - 21 minutes
We're Going On A Bear Hunt - 23 minutes
Disney Frozen: Elsa - 24 minutes
Disney The Jungle Book - 24 minutes
Disney Holiday Mickey - 25 minutes
Disney and Pixar Cars: Mater - 25 minutes
Disney Baby Lullabies - 26 minutes
How The Grinch Stole Christmas! - 27 minutes
Disney and Pixar Toy Story 2: Buzz Lightyear - 27 minutes
Disney The Little Mermaid - 27 minutes
Stick Man - 27 minutes
Disney Pocahontas - 28 minutes
Disney Aladdin - 28 minutes
Daniel Tiger's Neighborhood - 29 minutes
Disney and Pixar Toy Story - 29 minutes
Trolls: Poppy - 29 minutes
Disney The Lion King - 30 minutes
Disney Tangled - 30 minutes
Spot's Fun with Friends - 30 minutes
Sesame Street: Elmo - 30 minutes
Disney Mulan - 30 minutes
Elinor Wonders Why - 30 minutes
Disney Frozen 2: Anna - 31 minutes
LMNO Peas - 31 minutes
Disney and Pixar Finding Nemo - 31 minutes
Disney Frozen: Olaf - 32 minutes
Sesame Street: Cookie Monster - 32 minutes
Disney Winnie the Pooh - 32 minutes
GoNoodle x tonies® Mindfulness Tonie - 32 minutes
Disney Monsters Inc. - 33 minutes
How to Train Your Dragon - 33 minutes
Corduroy - 33 minutes
Chicka Chicka Boom Boom - 34 minutes
LeVar Burton Tonie - 34 minutes
Disney Moana - 35 minutes
Disney Beauty and the Beast - 35 minutes
Disney Doc McStuffins - 35 minutes
Disney and Pixar Cars - 36 minutes
Xavier Riddle - 37 minutes
Disney Mickey Mouse - 38 minutes
Masha and the Bear - 38 minutes
Disney Fantasia - 39 minutes
Counting Songs - 40 minutes
Spanish Playtime Songs - 40 minutes
Bedtime Songs - 40 minutes
Super Why! - 41 minutes
PAW Patrol: Skye - 41 minutes
Holiday Songs - 41 minutes
Arthur - 42 minutes
The Very Hungry Caterpillar™ and Friends - 43 minutes
Spanish Lullabies - 43 minutes
National Geographic Kids: Whale - 45 minutes
Animal Songs - 45 minutes
Disney and Pixar Coco - 46 minutes
Horton Hears a Who! - 46 minutes
Halloween & Spooky Songs - 46 minutes
Traveling Songs - 48 minutes
Guess How Much I Love You - 49 minutes
Celebration Songs - 50 minutes
Let's Go Luna - 50 minutes
Rapunzel and Other Fairy Tales - 50 minutes
The Cat in the Hat - 51 minutes
PAW Patrol: Marshall - 52 minutes
Playtime Songs - 52 minutes
PAW Patrol: Chase - 53 minutes
National Geographic Kids: Penguin - 54 minutes
Pete the Cat - 55 minutes
PJ Masks: Owlette - 57 minutes
Peppa Pig: George - 57 minutes
Wild Kratts: Chris - 57 minutes
Blue's Clues & You - 57 minutes
Miraculous: Tales of Ladybug and Cat Noir - 59 minutes
My Little Pony - 60 minutes
Pride - 60 minutes
Peppa Pig - 60 minutes
Wild Kratts: Martin - 60 minutes
Elmer and Friends Story Collection - 62 minutes
National Geographic Kid: Astronaut - 63 minutes
PJ Masks: Gekko - 63 minutes
PJ Masks: Catboy - 64 minutes
Christmas Tales - 65 minutes
Peter Rabbit - 65 minutes
CoComelon - 65 minutes
Dora the Explorer - 67 minutes
Annie Oakley - 68 minutes
Matilda - 72 minutes
Super Wings - A World of Adventure - 73 minutes
National Geographic Kids: Dinosaur - 74 minutes
Spirit Untamed - 75 minutes
Octonauts - 77 minutes
Beethoven's Wig - 77 minutes
Red Riding Hood and Other Fairy Tales - 80 minutes
Pinocchio and Other Classic Stories - 85 minutes
John Henry and Other Stories - 90 minutes
Shrek - 92 minutes
A Christmas Carol and Tales - 100 minutes
Diary of a Wimpy Kid - 113 minutes
Despicable Me - 116 minutes
Eloise - 120 minutes
Paddington Bear - 155 minutes
The Witches - 181 minutes
The Script
import requests
import re

tonies = {}

for i in range(1, 9):
    r_page = requests.get(f'https://us.tonies.com/collections/tonies?view=data-shop-all&page={i}')
    for item in r_page.json()['products']:
        handle = item['handle']
        r_item = requests.get(f'https://us.tonies.com/products/{handle}?view=data')
        title = item['title']     
        tracklist = r_item.json()['metafields']['tracklist']
        regex = "\d{1,3}\s[Mm]inutes"
        duration = re.search(regex, tracklist)
        try:
            tonies[title] = int(duration[0].split(' ')[0])
        except:
            pass

# From https://stackoverflow.com/questions/613183/how-do-i-sort-a-dictionary-by-value
sorted_tonies = dict(sorted(tonies.items(), key=lambda item: item[1]))
for i in sorted_tonies:
    print(f'{i} - {sorted_tonies[i]} minutes')